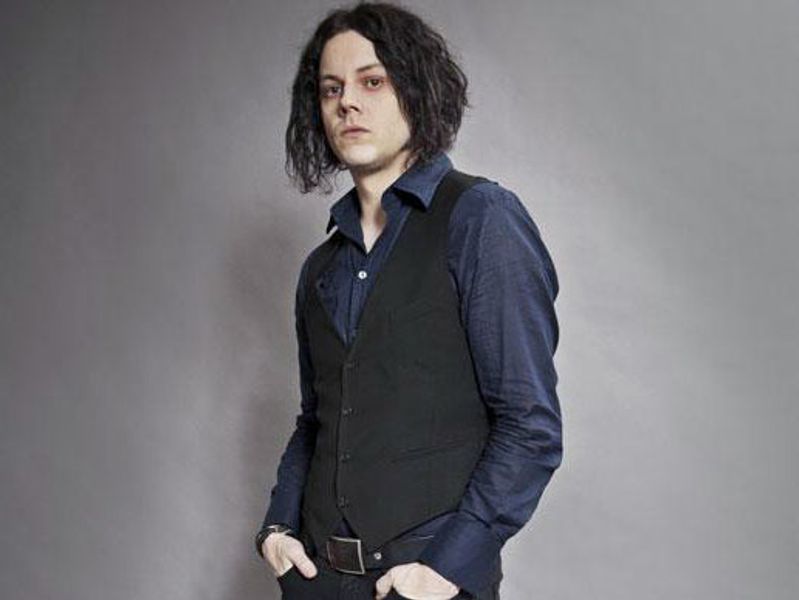 Jack White, he of many a blues-rock band, broke records this week when it was announced his second solo album, Lazaretto, sold 40,000 copies in its first week—on vinyl alone. That's the biggest week ever for a single vinyl album since Soundcan began recording vinyl sales in 1991, according to Rollingstone. (Lazaretto also sold 41,000 CDs and nearly 57,000 downloads in its first week.)
To celebrate that achievement, both for White and for vinyl as a medium, which White has publically championed, we're counting down the best albums written or co-written by Jack White. We're leaving off those he produced, since there are so damn many of them, as well as Loretta Lynn's excellent Van Lear Rose, which White produced and played on but only co-wrote one song of, and live releases. Let us know if you agree!
12. The Raconteurs – Broken Boy Soldiers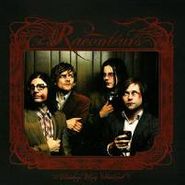 The first album made by White and his friends in The Greenhornes and Brendan Benson is a blast, albeit a green one, sounding like a record quickly made by friends that nonetheless had some gems, including the catchy "Steady As She Goes."
11. The Dead Weather – Horehound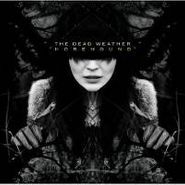 Same goes for this one. Featuring White and The Kills' Alison Mosshart on vocals, plus Dean Fertita (Queens of the Stone Age) and Jack Lawrence (The Raconteurs, The Greenhornes and City and Colour), Horehound is dark, scrappy and noise, blues filtered through a Jesus & Mary Chain-style noise pop lense.
10. The White Stripes – Icky Thump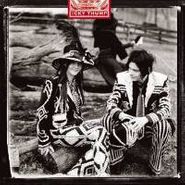 The White Stripes never made a bad album. Their last seemed somewhat of a return to form after the more experimental Get Behind Me Satan, full of the bluesy rock on which they'd made their name, but it didn't quite seem like their swan song. Here's hoping for a reunion that produces more than just a tour.
9. The Raconteurs – Consolers of the Lonely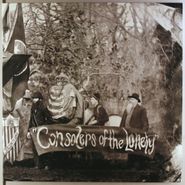 The second release by Jack White's supergroup with Benson and The Greenhornes felt more like its own thing and less like a White Stripes side project, channeling dad rock greats like The Who and British invasion acts like The Kinks while staying true to White's traditional blues roots, adding bluegrass fiddle, banjo and piano to the mix.
8. The Dead Weather – Sea of Cowards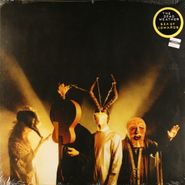 Mosshart's voice rubs raw and nasty against White's dirtied blues licks and adjoining dark whispers. It sounds fantastic.
7. Jack White – Lazaretto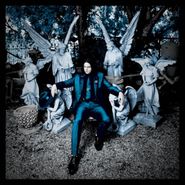 White's latest comes off as his most traditional blues-based album, yet still gets strange with analog keys and rap delivery on the title track, the gospel-rock of "Would You Fight For My Love?" and what sounds like a blues-musical number on "That Black Bat Licorice." It's totally weird yet quaint at the same time, the kind of album only Jack White could make. With two, vinyl-only hidden tracks (located beneath the center labels), one playable at 45 rpm and the other at 78, and with its first side playing outside in, this is clearly the work of a madman and something that needs to be heard on vinyl. (Check out Jack White on "Jimmy Fallon," recording straight onto vinyl with Neil Young.)
6. Jack White – Blunderbuss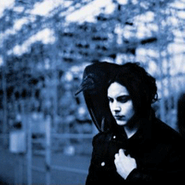 The guy who was famous for working with everyone, seemingly all the time, finally releaed his first solo album two years ago, distilling his tastes for both studied blues and rock abandon into a cohesive statement, featuring the kickass "Sixteen Saltines" and heartfelt duet with Ruby Amanfu, "Love Interruption."
5. The White Stripes – Get Behind Me Satan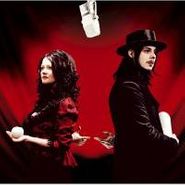 The White Stripes' underrated fifth album was the first teaser that White was willing to go beyond his self-imposed restrictions within the White Stripes, stretching past the power chords and naivete of earlier albums to embrace ELO-style bluesy power-pop on "Black Orchid", echoing vibes and piano on songs like "Forever for Her (Is Over for Me)" and solitary ballads like "White Moon" and "I'm Lonely (But I Ain't That Lonely Yet)."
4. The White Stripes – The White Stripes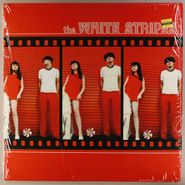 The White Stripes' first album absolutely destroys, tearing and fraying Robert Johnson's "Stop Breaking Down" and building it back up like some terrifying blues-punk Frankenstein. Its brattiness, echoy lo-fi production and fuck all attitude are its chief virtues.
3. The White Stripes – De Stijl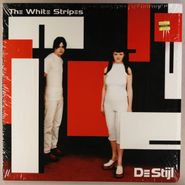 Much like their first album, De Stijl is as concerned with bringing back the blues as it is completely subverting them. Besides mangled destroyers like "Little Bird" and "Hello Operator" (which might have the best drum solo ever, courtesy of Meg White), De Stijl proved how tuneful White could be, on the pop perfection of "You're Pretty Good Looking (For a Girl)" and showed how he could take his manic energy to the acoustic guitar end up with fascinating, weird little tunes like "Apple Blossom" and "I'm Bound to Pack It Up."
2. The White Stripes – Elephant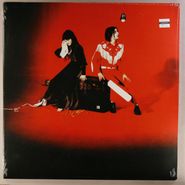 Elephant took the White Stripes' purposefully limited palette and made small tweaks that seem to make all the difference, adding a bass-emulating pedal to Jack White's guitar for a stomping new rock classic ("Seven Nation Army") and even letting Meg sing one ("In the Cold, Cold Night"). The epic record seemed to be broken into thirds, starting with a ferocious opening, cooling down for a more tender middle section and finishing full throttle—save for a cute closing duet with Holly Golightly that seemed to mark the end of an era for the band, where they were just having fun and being casually brilliant along the way.
1. The White Stripes – White Blood Cells
Still The White Stripes' greatest statement (and by extension, Jack White's), White Blood Cells is an incredibly diverse record, from blistering, Zeppelin-infused rock 'n' roll like "Dead Leaves and the Dirty Ground" to fist-pumping power-pop like "Fell in Love With A Girl" to the childlike whimsies of songs like "We're Going to Be Friends," with something new at every turn despite still sounding like two people alone together in a room, making a record with little more than a handful of power chords, simple yet bone-crushing riffs and Meg White's no-bullshit drumming.
Follow PST on Facebook