A Sunny Day in Glasgow – Sea When Absent (LP, CD)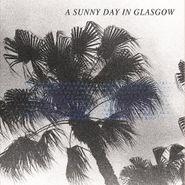 One of my favorite bands of the past few years makes their "breakthrough" record, moving the vocals to the forefront, dialing back some of the dairy farm's worth of milky reverb and cutting some of the more atmospheric pieces in favor of straight dream pop, though newcomers to the band may still feel plenty disoriented. This is dream pop in the truest sense, moving in unexpected and imaginatibe directions, with only the minimally required regard to typical pop song structure. On songs like "Byebye, Big Ocean (The End)" and "In Love With the Useless (The Timeless Geometry in the Tradition of Passing)," ASDIG mastermind Ben Daniels builds towers of seafoam guitars and Annie Fredrickson and Jen Goma's strung-together vocals, ebbing and flowing and wafting into the background before surrounding and overwhelming you once again. It's a wonderful experience getting lost in the album's twists and turns—you come away half-remembering melodies and bits of guitar like some amazing dream you can't describe, though this time the songs themselves are more concrete, easing new listeners' entry into the band's strange soundworld. It's their strongest album yet, and surely one of the year's best.
How to Dress Well – "What Is This Heart?" (CD)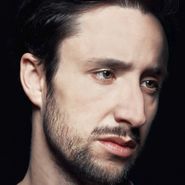 How to Dress Well's "What Is This Heart?" is still plenty idiosyncratic, even as it sits among the likes of The Weeknd, Miguel and the last Beyonce album in terms of future-thinking R&B that gives equal footing to adventurousness and hookiness. Free of the lo-fi aesthetic of his early work,"What Is This Heart?" is a bold-faced record about love, placing Krell's gorgeous voice front and center on songs like "Face Again," in which he sings "kiss me on my face again and tell me what love's supposed to be." Krell's voice gets cut up and digitally pitch shifted amid nighttime synthesizers, minimalist funk beats and light touches of acoustic guitar, strings and piano, and the resulting songs sound like whispered promises, quiet declarations of love given musical form. Impossibly sexy and staunchly idealistic, "What Is This Heart?" looks like the love album of the year.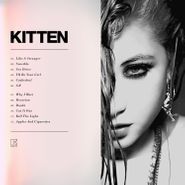 L.A. duo Kitten's self-titled debut is a blast of '80s radio pop updated and given a millennial edge by cool-as-sh*t lead singer Chloe Chaidez. The 19-year-old frontwoman sings and whips her hair gleefully through synth-pop jam "Like a Stranger," blending the freestyle of a band like Expose or T'Pau with dream pop cool, giving Chvrches a run for their money in making radio rock fun again. "Sex Drive" takes its cues from the Prince camp, Chaidez's libido-fueled growl and bandmate Zack Bilson's nasty riffs sounding like the second coming of Apollonia 6. Similarly to Sky Ferreira, Chaidez and Bilson are able to transform a childhood growing up listening to Madonna and KROQ into instantly enjoyable pop-rock gems, with songs like "I'll Be Your Girl" sounding both new and nostalgic at the same time, while songs like the heavy, shoegazing "G#" retain some edge. Kitten may not be the most original band—"Sensible" pretty heavily rips off Crystal Castles, among other lifts—but you'll probably be too busy dancing in your seat to care. By the time they get to the previously released "Cut It Out" (from the EP of the same name), a perfect slice of shimmering, sad girl pop, you're sold and ready to follow Chaidez as she slips into Gwen Stefani's old crop tops and works up a storm of smart, well-referenced yet modern and always fun pop music.
Royksopp & Robyn - Do It Again (CD)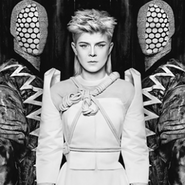 On their booty-bumpin' collaboration "The Girl and the Robot," from Royksopp's excellent Junior album, Robyn claimed she was in love with a robot over a backdrop that made you anxious as much as it made you want to party. On their album-length collaboration, Norwegian duo Royksopp and Swede singer Robyn are tapping into the post-millennial technodread side of that equation, though Do It Again is plenty fun at the same time. It sounds like the girl and the robot are making love on "Sayit," in which Robyn and a Commodore 64-voiced robotic voice trade come-ons over digital throb. "Monument" finds the collaborators similarly in bedroom mode, simmering over nearly 10 minutes with Art of Noise-style New Age synth and sultry sax, though Robyn, for her part, is more esoteric, singing weird lines like "make a cast of my body." At only five, long songs, Do It Again is headier than we may have expected this collaboration to be. But the title track is an absolute banger, with Robyn's sad yet immediately grabbing melodies and Rokysopp's insistent pulse—it's the kind of thing that should be all over the radio, in a perfect world. Indeed, this extended five-song EP finds Rokysopp and Robyn engaging in a fruitful set of collaborations that could continue forevermore as far as I'm concerned.
The Cleaners From Venus - Vol. 3 (LP, CD, Download) [Reissue]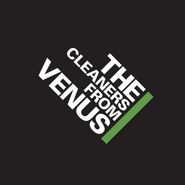 Cult band The Cleaners From Venus continue to get the reissue treatment from the good people at Captured Tracks. This third volume of reissues includes the albums Living with Victoria Grey (1987), Number Thirteen (1990) and My Back Wages (2000), as well as a disc of rare and unreleased material called Extra Wages (you can also pick up each disc separately). Newell's brand of classic British pop fueled through creamy lo-fi production and purposefully ramshackle performances sounds positively prescient, predicting the likes of Ariel Pink, Connan Mockasin, Mac DeMarco and a number of other pop oddballs currently making hipsters swoon. Particularly on Living with Victoria Grey, Newell's material began to tidy up just a tad, though it's still plenty ragged, compared with the band's numerous, early cassette-only releases that are now next-to-impossible to find. Those who have feasted on the first two volumes will find plenty more to love here, and newcomers can dive right in (fans of Orange Juice, C86 bands, pretty much any '80s college rock, take heed). For anyone who loves music that shoots for the moon and often misses in the most interesting ways, The Cleaners From Venus are essential.
Slint - Spiderland (LP/DVD, CD/DVD) [Reissue]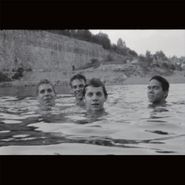 Slint's classic album Spiderland only seems to get more influential, yet more mysterious, as the years wear on. The band's lone full-length record is credited with helping to jumpstart the post-rock movement, placing emphasis on Brian McMahan and David Pajo's deliberate, exploratory guitarwork, while Britt Walford and Todd Brashear's rhythm section keeps things still grounded in traditional rock 'n' roll, even as Spiderland taken as a whole could be called anything but. From the muttered opening of "Breadcrumb Trail" and its wheezing guitar squeals through the unsettling riffs and spoken-word ambiance of centerpiece "Don, Aman" and finishing with "Good Morning, Captain's" chiming uncertainty, Spiderland is utterly gripping—there's just never been anything like this record. Though the album was re-released in a now-sold-out boxed set, this single-disc-and-DVD version includes the album, a download card for the outtakes and demos that were included in the boxed set, a DVD of the Slint documentary Breadcrumb Trail (directed by Lester Bangs) and a smaller version of the Slint coffee table book that was in the box set, which has photos and a foreword by Will Oldham. Of all the reissues and reunions out there, this is one that really matters. If you haven't checked out Spiderland before, or it's been a while, this reasonably priced
See all of this week's new releases here
Follow PST on Facebook