Next week, rock greats Led Zeppelin will reissue their first three albums, the unimpeachable run of Led Zeppelin I, II and III. Ahead of those June 3 releases, the Zep have unveiled a rough mix of the classic "Whole Lotta Love," which will appear on the reissue of Led Zeppelin II. Give it a stream below:
Here's what the band had to say about the mix, via RollingStone:
"This version of 'Whole Lotta Love' is the mix down from the night that we recorded it, so it doesn't have any of the overdubs that everyone will be familiar with, because when they hear this they'll think, 'Oh yeah, that's the original' and all of a sudden they'll go 'No, it's not,'" Robert Plant said in a statement.
"You can see how songs grow," Jimmy Page said. "There must have been five or six other takes of that, which are not present. So the shaping of these things is very interesting and you can hear with this particular version that we haven't quite reached the point yet, and that it's very, very close."
You can preorder all three albums in various versions below:
Led Zeppelin (I)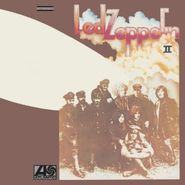 Led Zeppelin (II)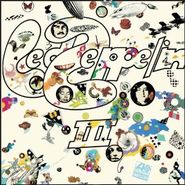 Led Zeppelin (III)
--
100 Essential Vinyl Albums for Your Record Collection
Follow PST on Facebook