It feels like summer's already here, but there are still plenty of great releases lined up for the tail end of this spring. Here are 10 we're looking forward to that you can preorder now.
The Roots - …And Then You Shoot Your Cousin (LP, CD)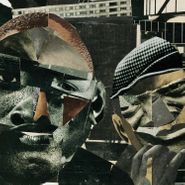 Out May 19
Before they were Jimmy Fallon's house band, The Roots were one of the most dynamic and socially conscious groups in hip-hop. "When the People Cheer" reminds us of how great they are as pure rappers, and it's got a cool stop-motion video to boot.
Conor Oberst – Upside Down Mountain (LP, CD)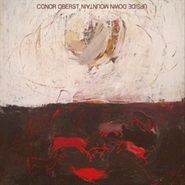 Out May 19
The Bright Eyes frontman and prolific singer/songwriter releases his first for Merge, an intimate collection of Americana-inspired songs featuring Oberst's trademark howling voice and confessional style. He plugs in for the rollicking "Governor's Ball," a shining example of Oberst's growing maturity as an artist.
Sharon Van Etten – Are We There (LP, clear vinyl LP, CD)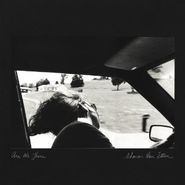 Out May 27
The folk-rocker goes a little electronic on the first single from her fourth album. Could it mean a new direction entirely for Van Etten? Not that we weren't enamored of her sound before, but "Taking Chances" is pretty gorgeous.
Neil Young – A Letter Home (LP, Deluxe Edition LP, CD)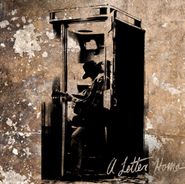 LP out now; Deluxe LP and CD Out May 27
This album of covers was recorded by Young, with help from Jack White, straight onto vinyl. The resulting album sounds like it was dug out of an old hope chest and popped onto the victrola, lovingly considered and performed in Young's inimitable raw style.
Fucked Up – Glass Boys (LP, CD)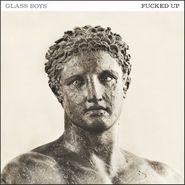 Out June 3
Fucked Up grew up big time on their last album, the epic David Comes to Life. With those big shoes to fill, Glass Boys is sure to have the Canadian post-hardcore band giving it their all. "Sun Glass" sounds like a jangly summer song before Damian Abraham's gnarly growl comes in and tears shit up.
Watch an episode of "What's In My Bag?" with Abraham below:
Jack White - Lazaretto (LP, CD)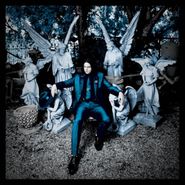 Out June 10
Jack White's second post White Stripes and Raconteurs album as a solo artist. The garage-rock champion has said Lazaretto will feature many different styles, as with his previous album, Blunderbuss. The title track moves in some familiar territory for White—stomping, Led Zeppelin-style drums, staccato blues riffs, old timey fiddle and White's wildman voice—but his near-rap delivery and some retro-futuristic synth doodles add just the right dash of something new.
First Aid Kit – Stay Gold (LP, CD)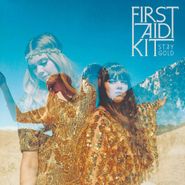 Out June 10
Swedish folk duo First Aid Kit, who became YouTube sensations from their pretty cover of Fleet Foxes' "Tiger Mountain Peasant Song," come further into their own on their third album. "Cedar Lane" moves on a swaying county beat with beautiful (as always) harmonies from sisters Johanna and Klara Soderberg.
Lower – Seek Warmer Climes (LP, White Vinyl LP, CD)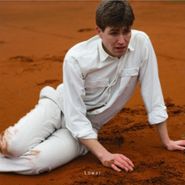 Out June 17
The Copenhagen-born post-hardcore band grows by leaps and bounds on their second LP and first for Matador. They've been dubbed the next Iceage plenty, but from the sound of the excoriating "Lost Weight, Perfect Skin," they won't have to deal with being compared to other bands much longer.
The Antlers – Familars (LP, CD)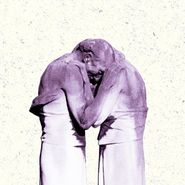 Out June 17
The Antlers are responsible for some of the most emotional indie pop of the past decade, so we're already excited for Familiars, led by the gently orchestrated "Palace," which features a stirring, nearly operatic lead vocal from main man Peter Silberman.
Craft Spells - Nausea (LP, CD)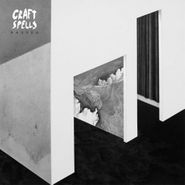 Out June 10
Justin Vallesteros is back four years after his debut LP with another album of perfect, shimmering dream pop. Songs like "Breaking the Angle Against the Tide" are cleaner and more focused than ever before, and listening feels like waking up to a warm summer morning.

See all of our upcoming new releases here.
Follow PST on Facebook
Relevant Tags
First Aid Kit
(2),
Jack White
(31),
Fucked Up
(7),
Neil Young
(32),
Sharon Van Etten
(6),
Conor Oberst
(11),
The Roots
(25),
New Albums
(213),
New Releases
(214),
Lower
(2),
The Antlers
(2),
Craft Spells
(8)