Pink Mountaintops – "Ambulance City" video
L.A.-based Pink Mountaintops have a new album due April 29 called Get Back (Jagjaguwar). Main man Stephen McBean (also of psych-rockers Black Mountain) is joined by a who's-who of L.A. musician, including J Mascis (of Dinosaur Jr., also he lives here? Time 2 stalk.), Rob Barbato (Darker My Love, The Fall), Steve Kille (Dead Meadow), Annie Hardy (Giant Drag) and Gregg Foreman (Cat Power, Delta 72). They'd already released "North Hollywood Microwaves," a funny ditty featuring Hardy rapping, and now they've got a lovably low-rent video for kraut-rocker "Ambulance City."
OFF! – "Hypnotized"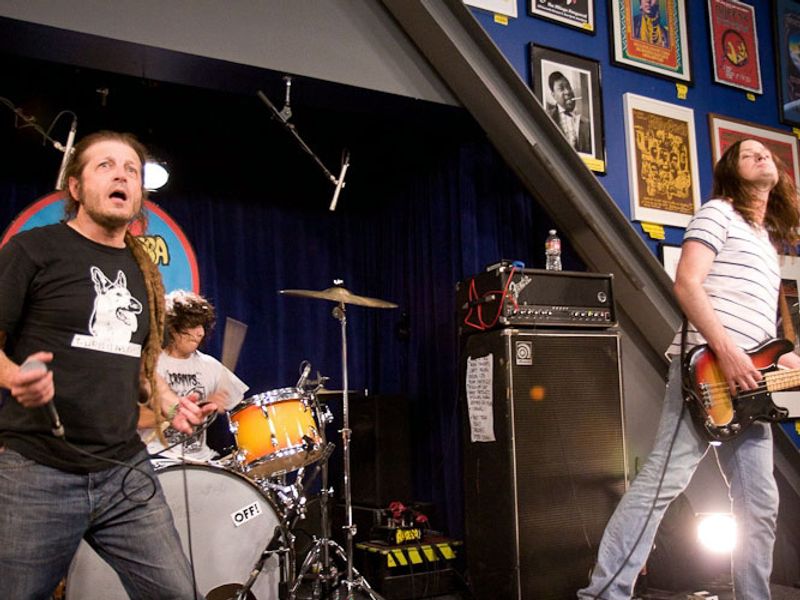 Off! unload another perfect slab of concise, cutting hardcore with "Hypnotized." But at more than two minutes, it's actually the longest song ever recorded by OFF!—ha! It's the second song we've heard from Wasted Years, out April 8 on Vice.
FUZZ – "Raise" video
FUZZ's latest video is like the beginning of some twisted straight-to-video horror movie from the '80s. Witness this kid's unreal transformation over blistering psychedelic blues from Ty Segall and friends. A metaphor for puberty? Perhaps, it's also just gross and fun to watch, reminiscent of the effects from John Carpenter's The Thing mixed with a dash of Poltergeist. FUZZ is out now.
Vertical Scratchers – "Kingdom Come" video
John Schmersal (formerly of Brainiac/Enon and others) and Christian Beaulieu (formerly of Triclops!/Anywhere) are L.A.-based Vertical Scratchers. Their debut album of scrappy indie rock Daughter of Everything is out now, and they've got a video for album cut "Kingdom Come," sort of a beachy take on Peter Gabriel's iconic "Sledgehammer" video.
Shows This Weekend: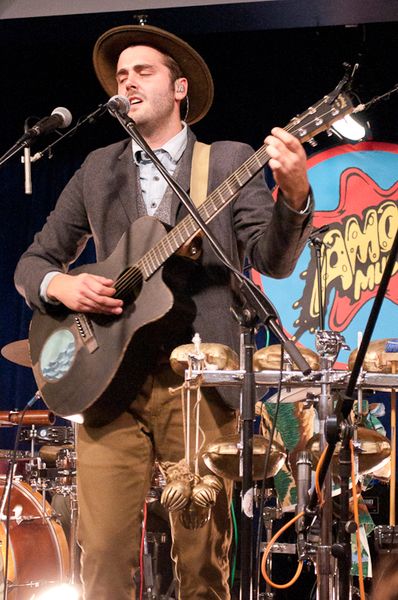 Friday: Lord Huron and Superhumanoids at The Fonda ($23, 8 p.m.)
Saturday: Sea Lions, Roses and Susan at Ham & Eggs Tavern ($5, 9 p.m.)
Sunday: Protect Me, AJA Vision, Some Ember and Saint Nansen at The Smell ($5, 9 p.m.)