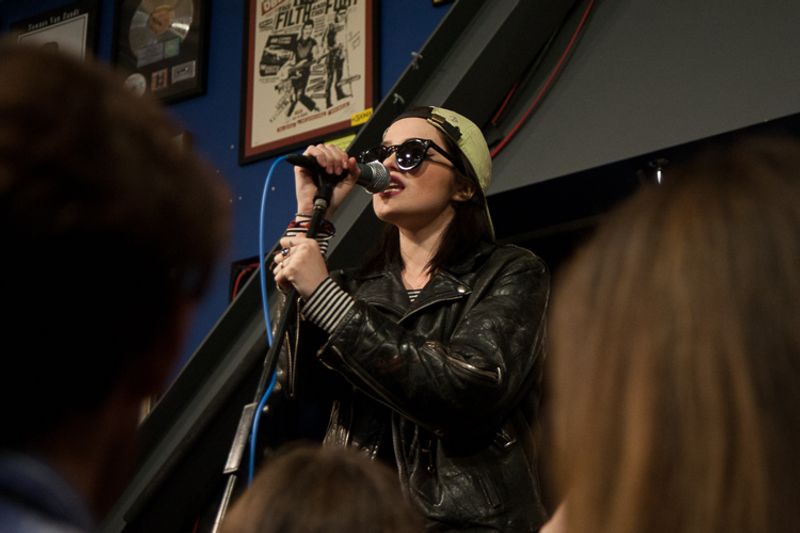 A line stretched around the block Feb. 19 to see Sky Ferreira play at Amoeba Hollywood. Walking out looking like some starlet from a Gregg Araki movie in a leather jacket, plaid schoolgirl skirt, sunglasses and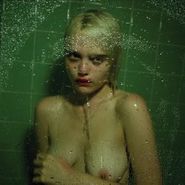 a goofy cap, Ferreira exuded oddball, outsider charm as she lauched into a handfull of tracks from her excellent debut album, Night Time, My Time. She started with the Janet Jackson-meets-Zola Jesus style "24 Hours," a highlight of the album that perfectly captures her melancholy, hedonistic youth aesthetic. Following was "Ain't Your Right," with its gender-bending lyrics and industrial beat. "You're Not the One" let Ferreira show off her smoky, soaring vocals. Ferreira looked like she was having a great time, giggling and throwing a water bottle into the crowd, and decided to stay for one more song, pulling out a surprise with early breakthrough single "Everything Is Embarrassing," from the Ghost EP. For those of us who didn't get to see her open for Miley Cyrus, the show felt like a special treat, a glimpse of an emerging talent on the verge of exploding.
See more photos from the show here.
--
Follow PST on Facebook