Angel Olsen - Burn Your Fire For No Witness (LP, Colored Vinyl, CD or Download)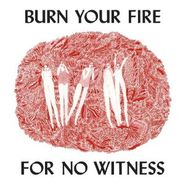 "If you still have some light in you, then go before it's gone," Angel Olsen sings on the harrowing "White Fire," the slow-burning centerpiece of her stunning new album, Burn Your Fire For No Witness. Olsen doles out hard-won truths and tragicomic observances in a voice that splits the difference between Emmylou Harris' sweet coo and Cat Power's smoky drawl, sometimes coming through just above a whisper, though she can wake the dead when she wishes, reserving her power for choice moments, belting at the core of the Velvetsy "High & Wild." The former member of Bonnie "Prince" Billy's band seems to have poured every inch of herself into her breakthrough album, going for a full-tilt rock stomp on songs like "Forgiven/Forgotten," referencing Hank Williams on gleeful ode to loneliness "Hi-Five" and virtually fading into the ether on beautiful songs like "Dance Slow Decades," begging you to sit closely. Burn Your Fire For No Witness is one of the best albums of the year thus far, an emotional trip that leaves its mark.
Phantogram - Voices (LP or CD)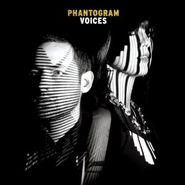 Phantogram have been making great indie-pop releases for some time now, but they've never made anything quite as appealing as Voices. They're one of the few groups to successfully marry indie and hip-hop mentalities, as the Rihanna-esque ey-ey-eys that open "Black Out Days" attest. The beats of "Fall in Love" hit hard as its digitally cut up soul vocals and strings create a dizzying, ecstatic backdrop for Sarah Barthel's heartfelt vocals, and her delivery verges on rap on the galloping "Howling at the Moon." Though Voices is remarkably cohesive, the band still can pull some surprises, as bandmate Josh Carter takes the helm for the croony "Never Going Home," and the awesomely titled "Bill Murray" is as swooning and romantic as the last scene of Lost in Translation. Voices hits that sweet spot where fans of pop acts from Beyonce to The xx are going to find themselves swept up in it.
New Bums - Voices In A Rented Room (LP or CD)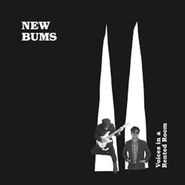 When Ben Chasny of Six Organs of Admittance and Donovan Quinn of Skygreen Leopards announced their musical partnership as New Bums, you knew the result would be something special. And that's certainly what you get with Voices in a Rented Room. The two musicians have made beautiful sunlit folk songs that sound like the wind just picked them off of a tree, floating effortlessly yet immaculately made. Though it's ostensibly a folk record, the guitarwork here is stunning, never more so than on opener "Black Bough." These aren't just flowery love songs, either, with clever, funny songs like "Your Girlfriend Might Be a Cop" and "Your Bullshit," which pair witty lyrics with delicate melodies that recall forefathers like T. Rex and Big Star (especially the latter group's haunted Third/Sister Lovers album, on songs like "Sometimes You Crash"). For a couple of so-called bums, Chasny and Quinn have made a terrific record with Voices in a Rented Room.

See all of this week's new releases here.
Follow PST on Facebook