Stephen Malkmus & The Jicks – Wig Out at Jagbags (CD or LP)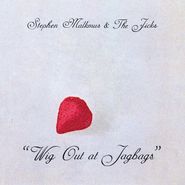 Amid all the reunions of '90s bands, Pavement's was an anomaly—no new material, just some shows, a best-of release and then kaput, all within the year 2010. That's perhaps a good thing, since it gives people a chance to focus on frontman Stephen Malkamus' work both solo and with the Jicks, which has been largely excellent—and underrated. Wig Out at Jagbags finds Malkamus and co. loose and having fun, but still writing solid songs that stick. After a couple of jammy numbers, the album picks up with the poppy "Lariat," which funnily seems to call out Malkmus' own fan base ("we grew up listening to music from the best decade ever!" he sings at the conclusion). Alt-rock revivalism gives way to a piano-led rock ballad on "Houston Hades." "Rumble at the Rainbo" finds the band poking fun at its own elder status within the underground community—"come and join us in this punk rock tune/come slam dancing with some ancient dudes," Malkamus sings. The more improvy numbers might lose some people, even if relistening to Pavement finds as much emphasis on exploration as melody, but they always come back with a catchy tune—"Chartjunk" features horns and Malkamus playing a not-jokey guitar solo, and seeming to enjoying every minute of it; "Independence Street" is a Velvets-esque, dry ballad; and "Surreal Teenagers" closes the album on an energetic high. With an album as fun to listen to as Wig Out at Jagbags, we'll let Malkamus close the book on Pavement and move into a new era.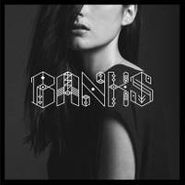 When Banks' "Waiting Game" was released last year, its rumbling bass tones and seductive vocals made it an immediate hit amid bloggers and internet-radio programmers. Its accompanying London EP appends that electro-soul gem with three more songs that show L.A.-based Banks and her producers are no one-song fluke. "This Is What It Feels Like" is slightly more beat-driven than the sultry "Waiting Game" but follows the same minor-key melancholy and spectral production touches. "Bedroom Wall" drops the beats entirely for the first half-minute or so—a neat trick that allows Banks' lovely voice a change to connect to the listener, entreating that her "arms are open for you" as she paints a picture of longing—while the production balances its sensuality faint thunderclaps or fireworks and wavering synth tones. "Change" puts Banks front-and-center, as her low-end vocals seem to fill every inch of the track over a stuttering beat. It's a stunning showcase for the singer. Given her recent opening slot touring with similarly minded The Weeknd—and popular, similarly minded recent offerings from Kelela and Beyonce—the way should be wide open for Banks to take 2014 by storm, starting with the great London EP.
Patrick Cowley - School Daze (CD or LP)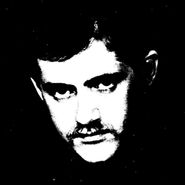 Though his status is solidified as an icon of gay music, School Daze, now available on CD from the awesome Dark Entries label, does his legacy proud by corralling some of his best soundtrack work for gay porn of the 1970s and early '80s and putting Cowley forth as a forerunner in electronic music. Tracks like "Zygote" certainly capture the energy of the era and the subject matter, its Moroder-esque synths pulsating with sexual energy and a certain kitsch factor. However, compositions like the languid "Mockingbird Dream," which balances fluttering, airy synthesizers with a gurgling underbelly, defy easy categorization of time, place and genre, predating the kinds of sounds that would become more commonplace with artists such as Aphex Twin and Boards of Canada. Lo-fi pieces like "Nightcrawler" and "Pagan Rhythms," too, sound utterly contemporary, while the title track is an exhilarating blast of funk beats and exploding sci-fi synthesizers. By focusing on his soundtrack work, with extended pieces like "Primordial Landscape" stringing together ghostly synths and clanking beats over a hypnotizing 10-plus minutes, School Daze avoids pigeonholing Cowley as simply a fringe hi-NRG artist and instead places him rightfully as one of the most forward-thinking artists of his day.
There are some pretty fun clips on YouTube of Cowley's music set to intro pieces from vintage gay porn, which I won't post here, but you're welcome to peruse them on your own. Below is a sound clip of the title track.
Secret Boyfriend - This Is Always Where You've Lived (LP)
Toy - Join the Dots (CD or LP)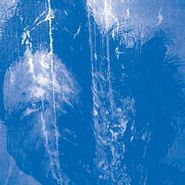 A couple of albums released late in the year but available now physically. Secret Boyfriend is Ryan Martin, whose lo-fi compositions as Secret Boyfriend are gorgeously dingey, intimate pieces of music, recalling some of the downcast spirit and acoustic majesty of Red House Painters, and the patchwork feel of early Guided By Voices and Sebadoh, but with gothier overtones and a millennial, laptop-made charm. Toy sounds a bit like Britain's chilled out answer to Tame Impala, full of pusling rhythms and spiraling psych-pop arrangements.
Along with Beyonce's excellent, boundary-shattering self-titled album, released physically in late December, there's a lot of music already to catch up on in 2014! Check out a preview of the insane "Ghost."
See all of ths week's new releases here.
Become a fan of PST!
Relevant Tags
Stephen Malkmus
(7),
Pavement
(9),
Stephen Malkmus And The Jicks
(1),
Banks
(6),
Patrick Cowley
(5),
Beyonce
(33),
Toy
(1),
Secret Boyfriend
(1),
Album Picks
(146),
New Albums
(213),
New Releases
(214)