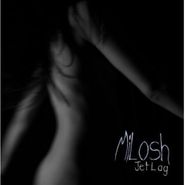 The singer for hip smooth jazz purveyors Rhye, Milosh, has an otherworldly, feminine voice that has helped make that band a favorite of many a music fan. On his solo album Jet Lag, Milosh employs many of the same dynamics Rhye does on their debut, Woman, only with a somehow even more intimate sound, using laptoppy sounds and his own swirling, looped voice to create small, sexy atmospheres. The effect is to pair down Rhye's already intimate sound even further, akin to how Thom Yorke used The Eraser to approach a more electronic, solitary sound than with Radiohead. Jet Lag's electronic textures are appealing, yet it's always Milosh's voice that keeps us hooked, and he uses it to great effect on "Slow Down," one of his strongest compositions yet, using little more than his voice and piano to sell a pretty broad sentiment—"can we all just slow down?" he sings in his breathiest tone. With that voice, you'll do just about anything he says.
The Velvet Underground - White Light/White Heat [45th Anniversary Edition]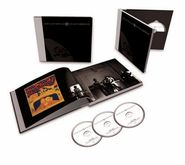 Deluxe Edition (two-CD set)
Super Deluxe Edition (three-CD set)
Even with its immortal status in the annals of rock and punk, White Light/White Heat is the runt of the litter in VU's brief four-album canon. The notoriously difficult, six-song album has neither the Earth-altering status of the band's debut nor the friendlier appeal of the band's second two albums. Yet White Light/White Heat is undoubtedly one of the band's strongest works, perhaps only second to the band's debut—some might say it's even better, and definitely stranger. Much as the 2012 reissue of The Velvet Underground & Nico did, this 45th anniversary edition appends the remastered album's re-release with two discs of bonus material, including B-sides and previously unreleased takes. With some bands, that would read as tiresome; with the Velvet Underground, all B-sides tend toward revelatory, given their brief run and the amount of ground they covered within, whereas their live shows would end up in riots. B-side "Hey Mr. Rain'" reined-in pop predates area they'd tread on their third album (though John Cale's viola awesomely makes for a sometimes beautiful, sometimes jarring presence, which would be notably absent after their second album); "Temptation Inside Your Heart" features lovably goofy asides throughout; and "Guess I'm Falling In Love" is tumultuous enough to have been included on the original album. ("Stephanie Says" and the original songs have been talked to death, so we'll not bother discussing here.) The live disc, culled from a classic 1967 show at New York's The Gymnasium, is remarkably clear, more so than the heavily distorted studio album, culminating in the epic "Sister Ray," which benefits greatly from having a new way to experience its sinister riffs and psychosexual thump. The inclusion of both a mono and stereo mix allows for audiophiles to have their preference (mono all the way!), and a hardbound book with photos and memorabilia make the set a collector's item. John Cale and Lou Reed helped curate this set before Reed passed away earlier this year. That personal touch can be felt on this reissue, as it feels entirely essential, from the packaging to its smart 30-track run.
Angola Soundtrack 2 (CD or LP)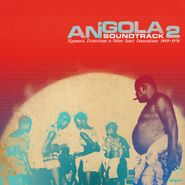 This lovingly curated compilation of music from Angola, culled from 1969 to 1978, when music in the region was suppressed by Portuguese measures, brings to light for Western and European audiences vital music that originated in the streets of Luanda. Street musicians competed and learned from each other's songs, developing a diverse sound influenced by the musics of Cape Verde, Congo, the Dominican Republic and their native Angola. It helps, and is fascinating, to learn the history of the region and its music, aided by Analog Africa's generous liner notes, but it is not necessary to read up in order to enjoy the music at hand. Os Angos' "Avanta Juventude" begins the collection invitingly, while "Senhor Doutor" by Quim Manuel follows and gets things moving with warm guitars, easy beat and everyman vocals. Africa Ritmos' "Agarrem" sounds both jaunty and slightly sinister. Jovens Do Prenda's guitars sparkle on "Bina" (the guitarwork across the board amazes at every turn), and Carlo Lamartine's "Bazooka" is a clear highlight, with its pulsating beats and circulating guitars. Though a healthy 20 tracks, Angola Soundtrack 2 is elegantly paced, reserving some of its strongest for the end—stick around for the psychedelia-brushed "Inspiracao De Nito," by Africa Show, and the shuffling beat, crimson guitars and seductive vocals of Dimba Diangola's "Despedida." Not only does the second edition of the Angola Soundtrack series do a service to the overlooked music of Angola, it's an enthralling listen throughout.
Fuzz - Live in San Francisco (CD or LP)
Heavily distorted meat rock from Ty Segall an co. As part of Castle Face's ongoing "Live in San Francisco" series (which also has included their buddies White Fence), Fuzz's edition is particularly face-melting. Check out the bent chords and harmonic riffs of "Fuzz's Fourth Dream."
See all of this week's new releases here.
Become a fan of PST!