Shearwater - Fellow Travelers (CD or LP)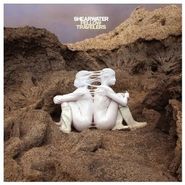 Shearwater's latest is a set of covers and one original that pay tribute to bands they've toured with. It may seem like a strange way to round up a set of covers, but it mostly works, and serves as a nice follow-up to last year's Animal Joy before the band regroups to record new material. It's a kick to hear them take on Xiu Xiu's "I Luv the Valley OH!!" and hear Jonathan Meiburg intone "my behind is a beehive." They make Coldplay more tasteful on their rendition of "Hurts Like Heaven." And while some covers remain faithful, like their version of Folk Implosion's mid-'90s rock radio hit "Natural One," they take a different melodic tack to St. Vincent's "Cheerleader," making the song their own, and give a more humanistic sense to Clinic's "Tomorrow" while retaining that band's rhythmic thump. Fellow Travelers pulls a neat trick for Shearwater, a band who is distinctive in its own right but whose moody indie-rock sound is difficult to pinpoint, by showing how that sound applies to the music of others. And it ends up a nice showcase for the bands they cover, highlighting some of the lesser-known bands they've toured with, on lovely renditions of David Thomas Broughton's "Ambiguity," for instance, while shedding new light on bigger bands like Coldplay. It's a winner, all-around.
Destroyer - Five Spanish Songs (CD or LP)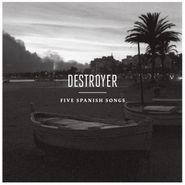 There's long been a sense of Spanish romanticism lurking beneath Dan Bejar's music as Destroyer, on songs like the languid "Bay of Pigs." That feeling comes to the fore with Five Spanish Songs, which true to its name houses five folk-rock songs sung in Spanish. It's remarkable how, even though Spanish ain't exactly the Canadian Bejar's first language, his soothing voice translates easily to the Spanish language, sounding like the frontman of a rock en espanol band as he covers songs by the band Sr. Chinarro. He smartly plays it pretty straightforward, giving "Del Monton" a nice shuffle but eschewing the tempting urge to indulge in musical globe-trotting, and the difference in language gives you new reason to pay attention to the lyrics (and dust off that Spanish 101 book), which have always been a highlight of his music, but solo and as a part of The New Pornographers. The natural romance of Spanish suits his lovelorn words well, on songs like the evocative "Maria de las nieves," and gives him new locales to sing about on the jangly "Babieca." Who knew that when Bejar sang "Sing Me Spanish Techno" with The New Pornographers that he'd be singing us Spanish songs of his own?
Kevin Morby – Harlem River (CD or LP)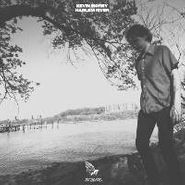 The bassist for Woods and member of The Babies, Kevin Morby, makes sweet, Dylanesque folk-pop on his solo debut. With a hint of Mazzy Star thrown in for good measure, Harlem River is swoony, sprawling and catchy, on songs like the jangly "Wild Side (oh the place you'll go)" or wistful "Slow Train," featuring Cate Le Bon.
Gap Dream – Shine Your Light (CD or Download)
'70s glitz, krautrock synthesizers and garage-rock grit make Shine Your Light the thinking man's party rock album. Check out psychedelic roller-skate jam "Fantastic Sam" for a taste.
See all of this week's new releases here.
Become a fan of PST!