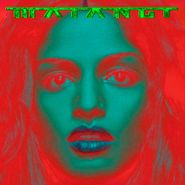 Worldwide stardom hasn't softened M.I.A. one iota; if anything, it's made her resolve to be the planet's most provocative pop star that much stronger. Following the all-over-the-map Maya, by comparison Matangi is laser-focused, utilizing harsh industrial noise much in the same way Kanye West's Yeezus did, though she fuses it with a worldbeat touch and heavy EDM nods. Most of all, Matangi succeeds because it sounds like an M.I.A. album, even if it's been digitally chopped up and reassembled more so than previous releases. Her opening tracks come on hard, dropping names of wartorn nations in the title track amid a digital grenade of atonal sounds, while "Warriors" drills with a minimalist hip-hop beat. "Come Walk With Me" starts like a love song, quiet with a reggae sway, before jumping off the rails with a hyperactive dancehall-house beat. Though these tracks touch on her typical subject matter of empowering the global masses, she's also having a great time, rapping like a cocky hip-hop star and subverting the formula. And the second half of Matangi is loaded with ass-shakers. "atention's" twisted beat makes it one of her sickest dance songs since "World Town." The previously released "Bad Girls" makes an appearance in all its bhangra-beat glory, and "Bring the Noize" is the album's instant classic, unleashing a brutal beat that makes most EDM sound like kid's music as M.I.A. pulls off sounding disaffected while spouting rhymes at an impressive tick. Matangi is a welcome comeback after a troubling period for M.I.A., proving her once again to be one of the most forward-thinking pop music entities around.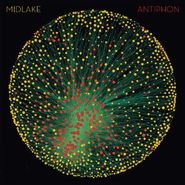 The word "pleasant" can be used in a negative connotation when discussing music. However, in the case of Midlake, their music is pleasant in the truest sense, creating an immediate pleasure with their trance-inducing soft rock. The arrangements roll through comfortably, intricate yet never feeling contrived, tastefully referencing Steely Dan, Fleetwood Mac and Pink Floyd, while their manly harmonies make all of the band's psychedelic touches go down smoothly. Yet because of that quality, Midlake's songs can sneak up behind you and knock you flat when you least expect it, like how "The Old and the Young" builds from a soft thump to spine-tingling choruses, or how "Corruption" moves from billowy to ominous and back in a breath. Antiphon doesn't shake you by the shoulders but rather whispers in your ear, getting under your skin before you even know it. Give it a listen and it just might do the same for you.
Connan Mockasin - Caramel (CD; LP out 11/19)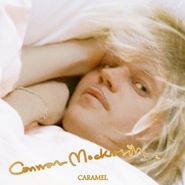 Entering Connan Mockasin's world requires you to realign your ears. Caramel begins disorientingly, like a classic 4AD single played on 33 speed. "Oh, what is this?" he asks seductively in a slowed-down voice on the outset of the title track, and we're still not sure. Like its namesake, Caramel unfolds slowly and sweetly, as the New Zealand singer's vocals move from shift-pitched low to high and nasal over guitars that sound like someone poured milk all over them. Like his Canadian spirit brothers Sean Nicholas Savage and Mac DeMarco, he's a crooner from another planet, warping his voice and music into concoctions that are vaguely reminiscent of singers of yore yet remain endearingly strange—take his five-part "It's Your Body" suite, for instance, made up of snippets of instrumentals both bizarre and beatific. But he's a pop songwriter at heart. "I Wanna Roll With You" is the humpiest lo-fi pop song this side of Ariel Pink. You're not sure what Connan Mockasin wants with you, but you're inclined to say "yes."
Tennis - Small Sound (CD)
Ducktails - Wish Hotel (12")
The Fresh & Onlys - Soothsayer (12")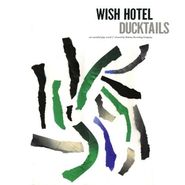 Three of my favorite bands released EPs today. The EP is a great format for letting a band put out new tunes while it gets together another LP, plus they get to try stuff out. Here, Tennis goes further into its more mature pop sound debuted on last year's excellent Young & Old. Ducktails does a victory lap on the loungey sound of this year's fine The Flower Lane. And The Fresh & Onlys go Beach Boys on this 12", perhaps unveiling a new harmonic focus to come for the band.
See all of this week's new releases here.
Become a fan of PST!