Widowspeak – "Calico" – preorder The Swamps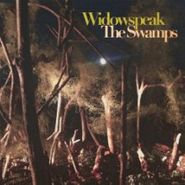 Western (in sound and location) duo Widowspeak have a new EP due Oct. 29 called The Swamps, following the excellent Almanac LP, released earlier this year. "Calico" digs deeper into their sound, moving leisurely with dusty guitars until Molly Hamilton makes the titular refrain something of a cryptic mantra over an insistent pulse. The band also has debuted the brisk "True Believer" from the EP; you can pick that song up already on Amoeba.com. They'll be at L.A.'s Echo Oct. 16 and S.F.'s The Chapel Oct. 18 with Pure Bathing Culture.
Schoolboy Q – "Banger (MOSHPIT)"
L.A. rapper Schoolboy Q has unveiled another new track—there's no word yet if this will be on his upcoming Oxymoron album, the followup to last year's excellent Habits & Contradictions, which as of yet has no tracklist or release date—but it's as hot as anything he's put out so far, sorta dark but not really creepy, like a party track you put on to take things to the next level. Those "boom shacka lackas" are taking me back to NBA Jam right now.
Crocodiles – "Teardrop Guitar" video
This isn't an early MTV video from a proto-shoegaze band—it's the new video from San Diego's Crocodiles, for one of the best songs of their latest album, Crimes of Passion. It has a very "I want my MTV" feel, which perfectly fits the Britpoppy, Jesus & Mary Chain-inspired sound of the song.
Youth Code – "Carried Mask" video
If you can't make it to one of Youth Code's explosive live shows, this moody clip captures some of the energy of the L.A-based EBM/industrial band. Singer Sara Taylor sounds like Regan from The Exorcist if she escaped while possessed, grew up into an '80s goth and started a band. Youth Code is out now on Dais. Find it in our goth section!
Mikal Cronin – "Piece of Mind" video
A lot of videos are just a bunch of stuff these days, cheaply shot and relying on iMovie trickery, and who can blame anyone, without MTV or any major outlet to drive views outside of YouTube? But Mikal Cronin's latest video is a beautiful little short film that reminds me of videos of yore. Mary Timony of Wild Flag/Helium stars as a weary hotel maid who has a minor meltdown. Though little happens, it's quietly riveting as Timony's expressionless face hints at a lifetime of disappointment. Really, she's amazing in it—if she gets tired of being an amazing singer/songwriter/guitarist, she can easily follow Wild Flag bandmate Carrie Brownstein and try acting. "Piece of Mind" comes from the power-poppin' MCII, which kicks ass, if you haven't picked it up yet.
Shows This Weekend: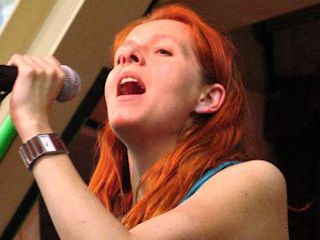 Friday: Psych-pop act Youth Lagoon is at First Unitarian Church with Pure X ($20, 7 p.m.)
Saturday: Three music festivals—Neko Case, Calexico and others are at the Santa Monica Pier for Way Over Yonder ($36, 2 p.m.); Liam Finn, RZA and others are at Bedrock in Echo Park for Bedrockfest ($30, 3 p.m.); and Bosnian Rainbows, Nguzunguzu and others are at Center for the Arts Eagle Rock for Eagle Rock Music Fest ($10-$20 donation, 2 p.m.)
Sunday: Garage bands L.A. Witch, Wax Children and Cherry Glazer are at the Bootleg Theater ($8, 9 p.m.)