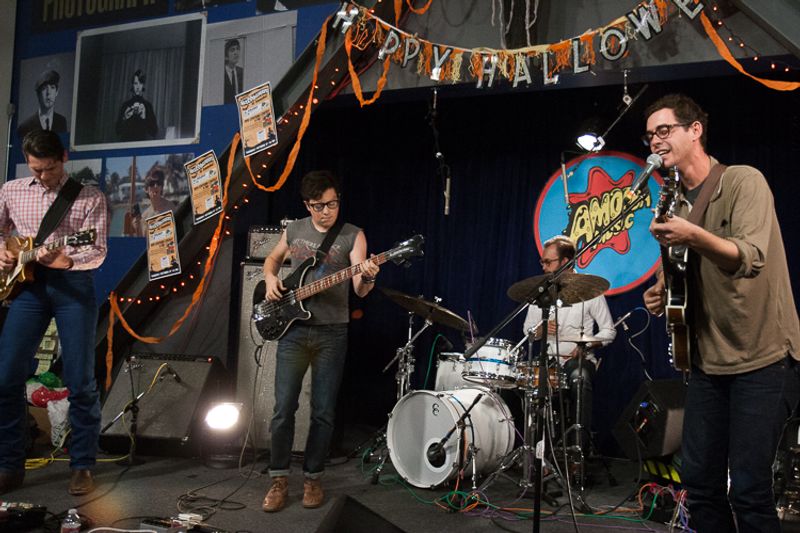 White Denim came by Amoeba Hollywood Oct. 30 to slay us with their virtuosic Southern Rock attack. Syncopated beats and intertwining guitars greeted listeners as the band promoted its new album, Corsicana Lemonade (order on CD or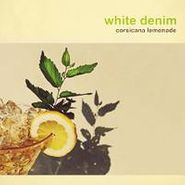 LP). On songs like "Come Back," guitarists Austin Jenkins and James Petralli dueted on harmonic guitar lines that made them sound like successors to the Allman Brothers. Jenkins barely broke a sweat, changing guitar effects and unleashing rapid fire riffs without breaking a sweat, all while wearing the tightest jeans known to man. Bassist Steven Terebecki and drummer Joshua Block were no slouches, either, keeping things grounded while offering their own impressive improvisations, throwing out rubbery basslines and splashy fills, respectively, and keeping things moving with shifting time signatures that prove Dirty Projectors aren't the only cool modern band capable of pulling off music-theory-nerd tricks. Though they're basically like a metal band in cowboy boots, it wasn't all about showmanship, as songs like "A Place to Start" offered picturesque soul. See kids? Practice your instrument, it pays off.
See more photos here.