Cass McCombs - Big Wheel and Others (CD; preorder the LP, due Nov. 5)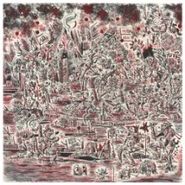 Cass McCombs' latest record is a confident double-length album that shows his growth over seven albums into one of the foremost singer/songwriters of our generation. Big Wheel takes its time to get going, moving gently from one track to another. As such, even with its hour-plus length, it's an easily approachable album with great variety within a pretty straightforward setup. "Big Wheel" is a bluesy rumination on manhood—"A man with a man, how more manly can you get? I may be five-foot-one, but you're all wet" he sings in a memorable couplet. He pairs lyrics of a sexual love affair in "Morning Star" ( "wring my neck under your thighs" he sings suggestively in the chorus) with gentle country-folk that sounds like the first thing you want to hear upon waking. Perhaps the biggest highlight is "Brighter!," a song included twice, the second time with the late Karen Black taking lead vocals for a sweet, sad farewell. Some of Big Wheel's tracks veer into dad-rock territory, but even then there's usually something more interesting than what meets the eye on deeper listens, like the insane horns that pop up in "Joe Murder" and "Satan Is My Toy" or how "Everything Has to Be Just-So" begins gently and breaks apart into avant-garde atmosphere. Big Wheel and Others needs a few spins to sink in, but once it does, the album reveals itself to be an indelible listen.
Tim Hecker - Virgins (CD or LP)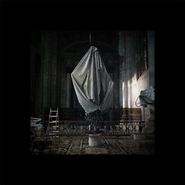 Tim Hecker's latest album play out like the soundtrack to a beautiful, half-remembered dream. Its opening tracks layer wavering tones that make the listener feel like he or she is floating through clouds, with "Virginal I" introducing plinking piano notes that feel like steps to heaven. "Live Room" makes those piano notes more chaotic, the drones becoming more atonal, while "Live Room Out" offers static-laden reprieve, with low droning notes dueting like cellos. Not all of Virgins is pretty—"Incense at Abu Ghraib" earns its title with eerie high notes and a banging sound in the background for a subtly unsettling experience—but those moments feel necessary, as Hecker doesn't seem out to merely comfort nor provoke but rather offer a wordless trip that defies easy explanation and invites reflection. It's a moving experience, and one that can mean something entirely different from one listener to another.
Crystal Antlers - Nothing is Real (CD or LP)
Following some lineup changes, Crystal Antlers sound leaner on Nothing is Real. That turns out to be a very good thing, as Nothing is Real reduces some of the psychedelic clutter, which could be wonderful but also sometimes obscured the tunes on previous releases. Songs like "Rattlesnake" retain the fury for a ferocious chorus and employ loud-quiet-dynamics that seem to fit this band very well. The band also enters power-ballad territory with the gorgeous "We All Gotta Die," one of their best songs yet. If you haven't yet checked out Crystal Antlers (or haven't in a while), now's the time.
Nobunny - Secret Songs: Reflections From Ear Mirror (CD; preorder the LP, due Oct. 29)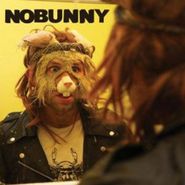 Nobunny aka Justin Champlin performs in a bunny mask with suits of meat and trash. As much fun as that is, his music is also great, a snotty bubblegum punk concoction that gets stuck in your ear. His latest gets glammy on songs like "Lizard Liars" and "Little Bo Bitch," while delivering the garage-pop goods on songs like the jangly "Bye Bye Roxie." You might just want to suit up and hop along!
Heavenly Beat - Prominence (CD, LP or Download)
John Pena, formerly of guitar-pop greats Beach Fossils, makes beautiful sunlit dream pop in Heavenly Beat. With nods to Balearic beats, new age and smooth jazz, this is seriously seductive music, full of stuttering acoustic guitar, hushed vocals and soft synth washes. Who cares if summer's over? I need this album and a martini poolside, stat.
--
See all of this week's new releases here.
Become a fan of PST!