Arcade Fire - Reflektor (CD or LP)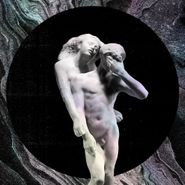 The amazing new album from Arcade Fire proves the band was, and is, worthy of all that damn praise and hype that's been heaped upon the band since its inception. It also proves you can teach an old dog new tricks, as the band largely ditches the orchestral indie rock of their previous releases in favor of lean, mean groove-oriented jams. This isn't to say Reflektor is somehow less complex than their earlier work; the title track alone is a seven-and-a-half minute odyssey that sets the tone for an album that gives listeners a dance song while seemingly satirizing itself at the same time—are they the reflectors, repeating past sounds for the sake of accessibility? Are we the mirrors, reflecting what we want onto our musicians? It poses interesting artistic questions while giving us visceral thrills. Reflektor continues with more pensive groovers. "We Exist" pulls off a "Billie Jean" rip through "Reflektor's" staging of borrowed sounds, yet its also a silky rocker worthy of its own ripoffs, peeling into half-time chorus that that keeps listeners on their toes. The band successfully ventures into dub reggae on "Flashbulb Eyes"—no really, don't roll your eyes until you hear it—which moves into the tribal opening of "Here Comes the Night," making use of the band's many-membered setup for a dynamic, smooth jam that questions the concept of heaven in an accessible way, much as their forebears in Talking Heads did on "Heaven." "Normal Person" is like a response to The Suburbs' "Roccoco," which took hipsters to task for pretentiousness—this Robert Palmer-style rocker asks, "Is anything as strange as a normal person?" Reflektor's second half struggles for the same energy as its first, it offers the kind of sonic exploration the band perhaps hasn't always let itself undergo, like venturing into krautrock on "Porno," and more of the sort of spiritual questioning posed on "Here Comes the Night" pops up on "Afterlife," a much-wanted followup to The Suburbs' "The Sprawl II." It's a lot to take in at once, but you could listen to Reflektor ten times in a row and find a new song or idea to latch onto that you hadn't noticed before. It's the next logical step for a band who has carefully considered each release thus far, and it's also one of the year's best.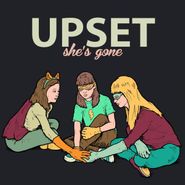 The word supergroup is thrown around a lot in reference to bands made up of people who've previously played in notable bands. For Upset, we should use the term "power trio." Ali Koehler, who's drummed for Vivian Girls and Best Coast, takes the mic here to deliver power-pop confessionals equally doused in sugar and vinegar, perhaps best exemplified by the title track. Guitarist Jenn Prince wraps the four-chord punk anthems in acidic rock riffs, taking the lead for a breathy, Ramones-style kiss-off in "Game Over." Meanwhile, drummer Patty Schemel is, of course, a force of nature, keeping it subtle so as not to distract from Koehler's sweet voice and unleashing when necessary, going full hardcore on tracks like "Let it Go" and badass closer "You and I." With Kyle Gilbride of Swearin' (who recorded the album) providing walking basslines, the band comes together remarkably for the grungey pop of "Oxfords & Wingtips," which takes Neil Young chords and puts them in a modern twee-punk context, with Koehler singing about an ex-friend or lover—"you are everything I shouldn't be hung up on," she sings before declaring, "I can't remember feeling worse than this." Koehler, Prince and Schemel make twentysomething angst fun again on She's Gone.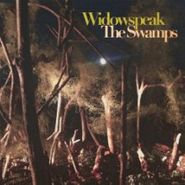 The Swamps is the most assured release yet from Brooklyn-based Spaghetti Western dream-poppers Widowspeak. Though it's only six tracks, The Swamps enters into focus with unhurried grace, moseying into the high-noon melodrama of "Calico" after a couple of atmospheric tracks. Though you could still find comparisons to bands like Mazzy Star and Beach House, those comparisons could no longer be considered high-water marks to reach, as Widowspeak truly comes into its own here. Singer Molly Hamilton most closely resembles the late Trish Keenan of Broadcast in her vocal timbre, which has grown even more captivating than on the stunning Almanac LP released last year—"Baby, can we play dead?" she sings, opening the playful "Brass Bed." Bandmate Robert Earl Thomas creates a dusty backdrop of reverbed ukelele, jangly acoustics and steel guitar, and saloon-style piano, though somehow he eschews laying it on too thick—it comes off as tasteful and natural, rather than as country costuming. Widospeak has a certain subtlety that's tough to come by, tugging at your curiosity with choice details ("tangled sheets, tangled hair," Hamilton sings on the seductive "True Believer," like an erotic ghost) without being too dry or boring. For fans of Widowspeak, The Swamps is more than just a holdover for their next LP, while The EP format proves a welcome entry point for newcomers to Widowspeak. The Swamps ends leaving you feeling like you've just met some intriguing stranger, begging to know more.
White Denim - Corsicana Lemonade (CD, LP or Yellow LP)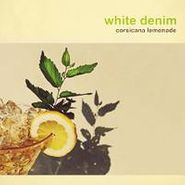 Sometimes you need a fat dose of rock 'n' roll, and White Denim's latest delivers in spades. My reviewing cohort says it better: "Syncopated shredding right out the gate turns into an album of skittering and precise lock groove boogie rock occasionally recalling the best and most progressive moments of early ZZ Top." Come see the band play Amoeba Hollywood on Wednesday at 6 p.m.!
Diane Coffee - My Friend Fish (LP or Download)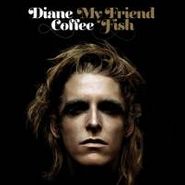 Diane Coffee may sound like some singer out of the Friends era of coffee-house folk, but behind the pseudonym is Shaun Fleming, the drummer for psych-pop greats Foxygen (and a onetime Disney singer!). His music as Diane Coffee leans on both soul and psychedelia for a sound that is both familiar and refreshingly strange, as Fleming creates majestic odes to dead dogs, sriracha and "a stupid girl who runs a lot." Much more interesting than your everyday Beatlesesque psych-soul crooner.
See all of this week's new releases here.
Become a fan of PST!