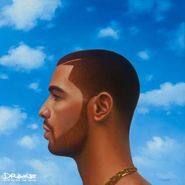 Drake has gone from sensitive Canadian kid actor to the most popular MC in hip-hop. The worst you can say about him is that he's not the best pure rapper out there and lacks street cred; that's still true. But as songwriters go, they don't get much better. Drake is a new kind of hip-hop star, one less concerned with a hard image than he is with making interesting music. Barring the debatable "Wu-Tang Forever," this is some of his best material yet. "Started From the Bottom" take a cue from his bud The Weeknd with a relentlessly bleak backdrop and a weary tale of success, like he's reached the top of the mountain barely breathing—it's a hell of a way to start a blockbuster album. "Hold On We're Going Home" has been all over radio, with good reason, like a hip-hop version of Daft Punk's latest album, all throwback funk and good time vibes, with Drake's typically lovelorn lyrics. Despite the flak Drake gets for his rapping, Nothing Was the Same features some of Drake's best rhymes yet, only including a handful of guest spots (2 Chainz and Big Sean add some welcome outside voices on "All Me") and instead delving deep into Aubrey Drake Graham's psyche and insecurities. "I hate that mom's cooped up in her apartment, tellin' herself that she's too sick to get dressed up and go do shit" he says on the wrenching "Too Much." Drake breathlessly delivers "The Language" in triplet cadence and lightens the mood ("She just wanna smoke 'n' f*ck, I said, 'girl that's all that we do'"). By the time he delivers the line "just give it time, we'll see who's still around a decade from now" on epic closer "Tuscan Leather," Drake's got little left to prove. If the haters provide fuel for his fire, haters keep hatin' cause Nothing Was the Same is a beautiful smackdown.
Chvrches - The Bones Of What You Believe (CD or LP)
Scottland's CHVRCHES have produced the electro-pop album of the year with
The Bones of What You Believe
. From the get-go, this album aims for the gut with huge, emotional pop moments. "The Mother We Share" caught some flak for sounding a bit like
The Knife
(like that's a bad thing), but really it's more in title than sound; whereas The Knife sound alien and foreboding, singer Lauren Mayberry sounds all too human, her voice lost and searching amid blinking minor-key synthesizers. She sounds more confident on "We Sink"—"I'll be a thorn in your side till you die" she sings while Iain Cook and Martin Doherty produce an amiable industrial throb to launch her. It all comes together beautifully on "Gun," which builds a tower of singalong melodies, catchy synth lines and a soaring chorus for the album's most memorable moment. Even with that breathtaking opening,
The Bones of What You Believe
keeps up the energy. "Tether" starts slow, sounding a bit like Cyndi Lauper's "Time After Time," making its all-out synth attack halfway through all the more effective; it shows the brains behind this band, which knows how and when to unleash. "Under the Tide" sees Mayberry take a backseat vocally to one of her male bandmates for a nice change of pace, and the band employs a nice call-and-response on tracks like the pulsating "Night Sky" and "By the Throat." They let you down gently with slow-motion closer "You Caught the Light," and by then, you're ready to hit that opening run of pop tracks again (provided you haven't hit repeat already a few dozen times). CHVRCHES' all-killer, no-filler debut album is meant to be hummed in the shower, sung in the car and shouted along to at arenas. It sticks to you like no other.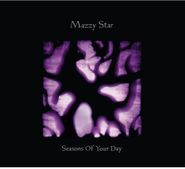 It's no surprise that Mazzy Star guitarist David Roback says the band was always recording throughout its long hiatus since 1996's
Among My Swan
. They still sound like the band that bummed out a million teenagers in the '90s on
Seasons of Your Day.
Opener "In the Kingdom" seems to underline the influence the band has had on acts like
Beach House
, Roback's warbling country guitar, gentle organ and Hope Sandoval's airy vocals taking ownership of that particular combination of sounds. Dark strummer "California" steers them into darker territory—Cali. ain't all sunshine and palm trees, Sandoval seems to remind us as she wistfully sings "it's so far, far away." "I've Gotta Stop" sounds like the
Rolling Stones
circa "Wild Horses" if they did even more heroin—no easy feat. That narcotic haze only occasionally gets lulling, though, as it has on some of their other releases. For the most part,
Seasons of Your Day
is more grabbing than anything the band has done to this point. Previously released songs "Common Burn" and "Lay Myself Down" are included here, sounding even better within the context of the album. They bookend one of Mazzy Star's best songs yet, the title track, capturing the mystery and subtle eroticism of Mazzy Star classics like "Into Dust" with just two fingerpicked acoustic guitar chords, some light strings and keys, and Sandoval's impossibly alluring voice, singing simple lines like "won't you let me come inside ... I know you've been missing me" that somehow evoke an entire relationship's worth of details. The band makes it easy to let them back inside with the stunning
Seasons of Your Day
.
Frankie Rose - Herein Wild (CD or LP)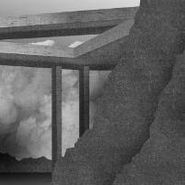 Frankie Rose built herself up from being the drummer for such acts as Crystal Stilts and Vivian Girls to a successful solo debut, the space-poppin' Interstellar. But could she do it twice? Herein Wild, Rose's second album, proves Interstellar was no fluke; in fact, it's a more consistent, more confident record. Musically, Herein Wild is looser and richer than its predecessor, though it brings back familiar elements—Rose's voice still hangs high in the air, swooping down like a crow over reverbed-out rock 'n' roll that's fleshed out with new-wave beats and sci-fi synths. Opener "You For Me" puts a strong foot forward with big electric chords and Rose's bending vocals, which come on like an ascetic Kate Bush. On the scenic "Into the Blue," she weaves nostalgic images of childhood through gorgeous, watery guitars. Aquatic images figure greatly into Herein Wild; "The Depths" darkly portrays a drowning nightmare with a bassline and beats straight out of The Cure's gothiest period. Herein Wild doesn't wallow too deeply in gloom, though. Though "Sorrow" is a bit of a retread of her hit "Know Me," its pop songs are first-rate—side-B stretches together an embarrasment of great, upbeat tunes, from "Minor Times" through "Question/Reason," "Heaven" and, especially, "Street of Dreams," which sounds a bit like Kim Wilde guesting on The Cure's Seventeen Seconds. Herein Wild is an immensely enjoyable listen throughout, like a new-wave dream come to life.
See all of thise week's new releases here.
Become a fan of PST on Facebook!