Sebadoh
-
Defend Yourself
(
CD
,
LP
or
download
)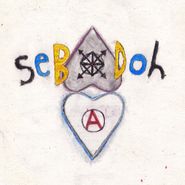 Amid the countless recent reunions of '90s bands, the timing seems perfect for the return of Sebadoh. While he's been toiling beneath the din of
J Mascis
' guitar heroics in the reunited
Dinosaur Jr.
for years,
Lou Barlow
's second-fiddle position in that band hasn't given enough of an outlet for Barlow's own songwriting. Thus Barlow sounds hungry on
Defend Yourself
, the first Sebadoh album since 1999. "Can you tell that I'm about to lose control?" he asks on the outset of the album on "I Will," over a serviceable melodic jangle. That statement proves true, as things get more interesting as
Defend Yourself
progresses. The stuttering "Beat" provides ample room for Barlow to shred both his guitars and vocals. It sounds as though Barlow's world is coming apart in the rumbling "Defend Yr Self"—an understandable position, given the end of his marriage, which provides bitter fuel for Barlow's fire on this album. Songs like "Oxygen," an upbeat indie pop-rocker, and "Once," a tentative instrumental, provide respite (though "Oxygen's" typically caustic lyrics remind us that even the shiniest apples from Barlow are laced with arsenic). But Barlow's at his manic best in songs like "Inquiries," which heaves into a nauseating (in a thrilling way) final portion, or "Final Days," which pairs headlong, full-band rush with world-doubting lyrics ("it's all made up and a waste of time" Barlow sings under his breath). With a mouthful of bile, Barlow spits out the songs of
Defend Yourself
. The resulting record feels as crucial and relevant as anything he's been a part of.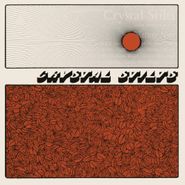 Crystal Stilts' third album is their deepest, darkest listen yet. It starts with the droning beauty of "Spirit In Front of Me," as the band seems to stretch and awaken. "Star Crawl" nicely features singer Brad Hargett's disaffected croon and strings, which billow warmly underneath the band's lo-fi sound. If the first two songs feel like lost cuts from the
Velvet Underground
's third album, "Future Folklore" mirrors that band's early hedonistic thump. But for the most part,
Nature Noir
finds the band settling down a bit. "Sticks and Stones" benefits from the addition of a gleaming autoharp. "Memory Room" is lovely campfire folk with a killer bassline, and "Darken the Door" brings back some of the band's rock shuffle before things get too sleepy. Unlike the first couple of Crystal Stilts releases,
Nature Noir
isn't the kind of album with a few towering highlights; it's smoother, yet it also takes a few listens to get under your skin. But give it time, and it becomes apparent that it's another indelible release from the band.
Whereas Blouse's debut record was a wonderfully bleary synth-pop record, their follow-up,
Imperium
, ditches the synths for smart, new wave-inspired dream pop that suits the band well. Singer
Charlie Hilton's cool, detached voice gives her lyrics a certain intrigue—"are you one of us?" she asks ethereally, like a vampire, on the title track, and a seemingly earnest line like "trust me, I'm the one who loves you" in "Trust Me" reads as though she's manipulative a lover. Musically, the band plays it pretty straight, keeping things simple so as not to distract from the vortex around its hypnotic singer, whose vocals are reminiscent of the late Trish Keenan of Broadcast. As a result, some of Imperium passes by without notice, but when they do grab your attention, on songs like "1000 Years," which feigns country devotion, or the Motels-esque highlight "A Feeling Like This," Blouse create moments you hate to leave.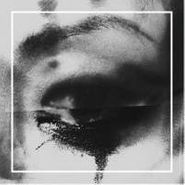 Dum Dum Girls
' Sandra Vu releases her solo debut, a stunning collection of noise pop with winning touchstones—krautrock, girl groups—typified by the glorious "Harpoons."
See all of this week's new releases here.
Become a fan of PST on Facebook!