HAIM - Days Are Gone (CD or LP)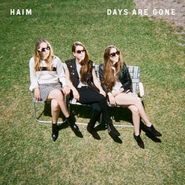 L.A. sister trio HAIM have seemingly been around so long, it's hard to believe Days Are Gone is only their debut LP. That's due to the band trickling out singles throughout the year that that have gotten better and better, all of which are included here. "Falling" moves on an echoing drum pulse and middle sister Danielle Haim's husky, breathy vocals, falling somewhere between Christine McVie and Fiona Apple, and careful, creeping guitar riffs. "Forever" moves on an '80s R&B shuffle, while the sisters' back-and-forth vocal aerobics and harmonies employed Este, Danielle and Alana Haim showcase their greatest strength—the inborn chemistry fostered by playing in a band together since childhood. Their best song yet, "The Wire," is bold enough to get called a Shania Twain knockoff by Portishead's Geoff Barrow—they must be doing something right. Its Gary Glitter strut allows Danielle to really vamp and play the relieved ex-lover with glee, while youngest sister Alana steals the show with her swaggery second verse. The rest of Days Are Gone isn't as strong as that dynamite opening, but even when the songs feel overstuffed, the sisters' boundless energy makes the entire thing such an entertaining ride that you won't mind the occasional whiplash. The details really make it worthwhile—the way the guitars pulse like they're emulating synthesizers on "If I Could Change Your Mind," the crazy, warped Miami Sound Machine-style vocals on the title track. We haven't had a pop band like this in years, one with both the smarts and technical capability to call to mind classic pop acts from Fleetwood Mac through Destiny's Child in one feel swoop. And Days Are Gone will no doubt make young women everywhere ask for guitars and pull their sisters into jam sessions. For that alone, we're thankful for HAIM.
Justin Timberlake - The 20/20 Experience 2 of 2 (CD or LP)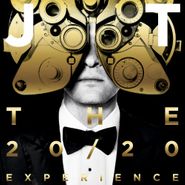 All great double albums seem to have the disc that's loaded with hits and the more artistic disc. The 20/20 Experience is no different, even as a blockbuster pop album by a former Mouseketeer. 2 of 2 feels like the second disc of The Wall, The White Album and Mellon Collie, as it shows off Timberlake and his producers' (including Timbaland) more experimental side. Five tracks here push past the seven-minute mark, and that's not a bad thing. "True Blood" borrows from JT's clearest influence, Michael Jackson, for a nine-minute dark disco track full of ominous howls. "TKO" gives Timberlake an epic hip-hop hit with a catchy break—"girl you knock me right out" is likely being shouted in clubs everywhere right now. It gets weirdest on one of the album's long closing tracks, "Only When I Walk Away," which sees JT singing with some distortion and coming in ghostlike with sirens in the background, still managing to be very catchy. But 2 of 2 still makes room for the kind of effervescent R&B Timberlake has now perfected, and "Take Back the Night" is one of his best tracks yet, fizzy like a vodka soda yet lush and well-orchestrated enough to keep you coming back and digging in. Meanwhile, "You Got It On" blends classic soul notions, like the romanticism Smokey Robinson & The Miracles' "Ooh Baby Baby" with a nice helping of eroticism courtesy of Marvin Gaye's "Let's Get It On." While many pop artists at Timberlake's level may have reined it in to do one album of hits only, Timerlake has wisely stretched on The 20/20 Experience, which comes to a terrific conclusion on 2 of 2.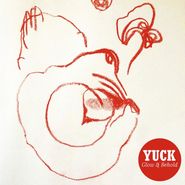 It's hard to consider a band the same band when its lead singer and main songwriter leaves. You may wish they just called their new band something else, but it doesn't matter—Yuck is still a great band, and Glow & Behold is a fine album. It still packs the same winning combination of complementary influences—the fuzz of Dinosaur Jr., morose mood of Galaxie 500, and wavelike guitars and boy/girl vocal romanticism of My Bloody Valentine—and guitarist Max Bloom, along with bassist Mariko Doi on backups, make for an strong replacement. One listen to songs like the catchy "Lose My Breath" and Smashing Pumpkins-ish "Memorial Fields" and you're whisked away to high school, listening to songs on headphones and wishing the world away. Bloom comes off shy at first, but he really belts on "Middle Sea," which surfs its alt-rock riffs and singalong melody to great heights. Give Glow & Behold a spin and give the new Yuck a chance; you won't be disappointed.
See all of this week's new releases here.
Become a fan of PST!