Congrats to our latest contest winner, Kyle Watson. He won a pair of VIP tickets to see Depeche Mode at Staples Center Sept. 29, courtesy of Razorgator. They'll be playing in support of their latest album, the terrific Delta Machine.
Don't forget to sign up for our other contests — right now, you can win a signed copy of the new Nine Inch Nails LP, Hesitation Marks. Their eighth studio album (and first since 2007's Year Zero) is due Sept. 3; you can win an autographed two-disc, 180 gram vinyl copy. Enter here now; contest ends Sept. 3!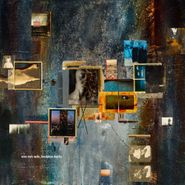 You can also win tickets to see the Pet Shop Boys Oct. 12 at the Shrine Auditorium here (contest ends Sept. 16) and tickets to see Vampire Weekend at the Hollywood Bowl Sept. 28 here (contest ends Sept. 20). Make sure to always check our frequently updated Contests page to see what we have going on.