AlunaGeorge – Body Music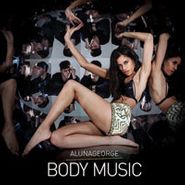 AlunaGeorge's combination of The xx's nighttime vibes with the coolness and precise beatwork of Aaliyah's collaborations with Missy Elliott and Timbaland might seem like a mess on paper, but Body Music plays out more enjoyably than a thousand breathless, hypey articles could've predicted. Early singles "You Know You Like It" and "Your Drums, Your Love" appear here and are as silky smooth as ever, but the rest of Body Music impresses as well — I'm partial to the skittering R&B bounce of "Lost & Found." Aluna Francis' vocals are unassuming enough to pull of lines like "your body is like music, baby," and George Reid's production is plugged into modern trends — some vocal manipulation here and there, washed out '80s synths aplenty — but he skillfully calls to mind late '80s/early '90s new jack swing in cadence and feel, without ever really appropriating those sounds, something easier said than done. And what's more, Body Music comes off as pretty effortless and sexy, not cold and calculated. It's is a rousing success, innovative and intriguing while remaining thoroughly pleasurable.
AlunaGeorge Body Music CD $12.98
AlunaGeorge Body Music Download $9.98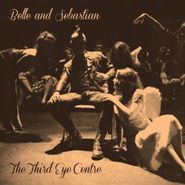 Belle & Sebastian's career can be separated into two eras: from 1996's Tigermilk through 2002's Storytelling soundtrack, when they defined twee and shunned the press or even showing their faces; and from 2003's Dear Catastrophe Waitress and on, after they lost founding member Isobel Campbell but gained a swagger absent from their earlier work. The Third Eye Centre collects remixes and B-sides from this second era of the band. B&S have always been a classically minded band, putting some of their best songs on B-sides a la their heroes in bands like The Smiths, which makes The Third Eye Centre every bit as eventful as one of their full-length releases. The double-length set starts with a remix of "I'm a Cuckoo" by The Avalanches that turns the bookish, Thin Lizzy-reffing indie rocker into a Franco-Afropop wonder, with flutes, accordion, chants and syncopated rhythm. B-side "Suicide Girl" is a catchy new waver about a tattooed hopeful for the forgotten site of alt pinups. The '60s-flavored pop of old B&S returns on songs like the swanky "Love on the March," Mamas & the Papas-ish "Last Trip" and summer-of-love-style "Your Secrets." The Third Eye Centre doesn't always hang together well as a collection — the Miaoux Miaoux remix of beloved B-side "Your Cover's Blown" is a highlight, but it doesn't jibe well with the low-key pop of much of the rest of the songs — but its individual parts are greater than the sum. Its later tracks offer bits and pieces that harken back to the band's older days, like the wintry, Sarah Martin-led "Heaven in the Afternoon," while others show even more directions the band has tried out in its second incarnation, like the Paul Simon-isms of "Mr Richard." It's easy to forget how much ground Belle & Sebastian has covered in its nearly 20 years of existence, but The Third Eye Centre reminds us of just how great and diverse this band is. Until their next release comes, it's a sweet wave of twee-pop goodness to tide us over.

Belle & Sebastian - The Third Eye Centre CD $16.98
Belle & Sebastian - The Third Eye Centre LP $19.98
Belle & Sebastian - The Third Eye Centre Deluxe LP $32.98

The Dodos - Carrier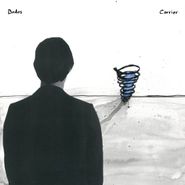 For their fifth album, freewheeling indie rock duo The Dodos dial it back just a little, and the results are stunning. In the place of their once-manic energy is a mellower, yet more melodically assured rigor typified by songs like "Confidence," which carries tempo changes and guitar-and-drum rockets in its back pocket, dolling them out just as things get too comfortable. It sometimes seems as though the band is trying to reassert themselves, in case they've fallen out of hipster favor, with song titles like "Confidence" and "Substance," but in the case of those songs, the music more than speaks for itself, full of remarkable rhythmic precision and sneaky hooks. While
Carrier
has plenty of The Dodos doing what they do best, the band also turns over new leaves, as on "The Ocean," which starts as languid and dreamy as a
Beach House
song, full of violins and acoustic strums, before the band injects some life into it with its trademark syncopated attack. The extraordinary chemistry the duo has spent years building comes to full fruition on their finest album in years.

Franz Ferdinand - Right Thoughts, Right Words, Right Action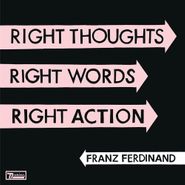 Back from the dead at just the right time, Franz Ferdinand gives us what we want on Right Thoughts, Right Words, Right Action. From its opener "Right Words," a kind of post-punk groover cousin to Elvis' "A Little Less Conversation," Franz are on point with this one. "Evil Eye" is a taut Halloween rocker with a nasty groove. "Love Illumination" has some big, dirty riffs with a jangly chorus chaser. "Stand on the Horizon" starts a dreamy, Beatles-esque opening before tearing into its shuffling funk. Between that song and britpopper "Fresh Strawberries," Franz Ferdinand remind you they're capable of feeding your ears with great melodies and not just dance grooves. "You know I hate pop music" Alex Kapranos sings on "Goodbye Lovers and Friends." If this really is the end, as he sings, they've left us with a wealth of excellent pop music, capped of with the fine Right Thoughts, Right Words, Right Action.
Franz Ferdinand Right Thoughts, Right Words, Right Action CD $12.98
Franz Ferdinand Right Thoughts, Right Words, Right Action LP $19.98
See all of this week's new releases.
Become a fan of PST on Facebook!