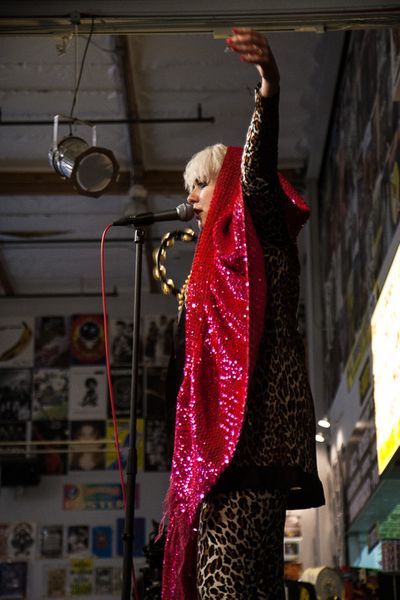 Elijah Wood aka DJ Jamie Starr began the July 10 set at Amoeba Hollywood playing obscure disco and funk beats from the likes of Benis Letin, Kiki Gyan and Betty Padgett (thank god for Shazam), throwing in a little bit of The Jets and ESG to round it out. Heloise came out dressed in head-to-toe leopard print wrapped in a pink sequined fabric, sounding great despite singing along to just a backing track on "Perelandra," from her excellent alt-pop album Diamond Dust. "Are you wearing comfortable shoes?" she asked before performing to jagged disco song "Dancefloor Destroyer." "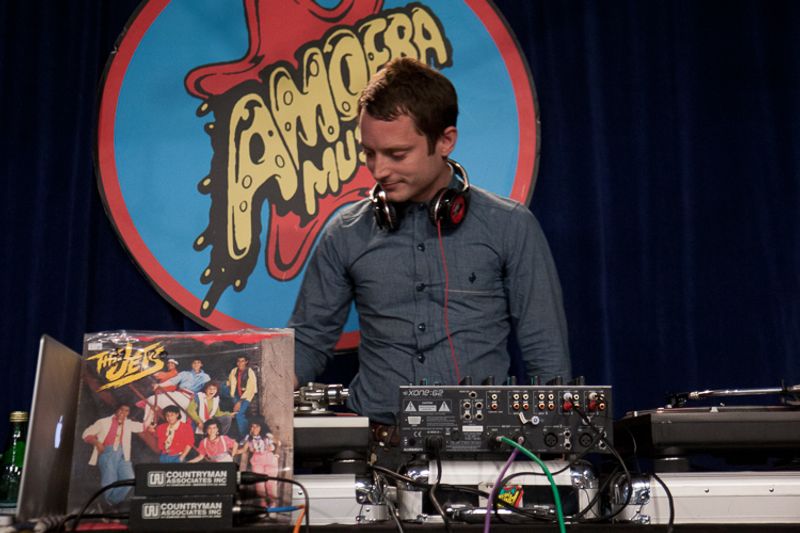 Let the music move you" she sang on the Kylie-ish "Dive In," shimmying around like the alternative diva she is, cooing in exotic ways and then played along on an iPhone-based electric organ — no one rocks an app-based instrument like Heloise! On the last song, "Vibezz," she whipped around her microphone wire to the song's slow synth chords and pumped her fist when the beat picked up, belting over the backing track and owning the stage with her one-woman show.
See more photos from the performance here.