Amoeba has entered into a partnership with L.A.'s Moheak Radio to provide the Amoeba Song of the Week every week for a recorded segment to air on Moheak's online radio station.
This week it's "Stare at the Sun," from Eleanor Friedberger's new album, Personal Record. The onetime Fiery Furnace indulges in the kind of hyperliterate lyricism she's built a career upon here, but with a rhythmic pulse and rock abandon that makes its verbal assault merely one instrument in her arsenal. Friedberger, who works with John Wesley Harding on this album, through imagery both mundane and mythic details an attempted breakup through the mania that ensues of trying and failing to stay away. Fessing up to fried corneas never sounded so alluring.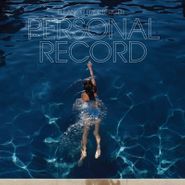 A bit about Amoeba's Song of the Week: Every week we'll provide a song hand-selected by our own staff to Moheak Radio for a recorded segment that will run four times a day (at around 8 a.m., 1 p.m., 5:45 p.m. and once overnight). Besides hearing what our expert staff is into, you'll get the chance to win prizes from Amoeba Music. The giveaways will happen once a week with announcements at least once every four hours leading up to the giveaway, which will take place on Moheak's Facebook page. Check it out, support local/online radio and win some prizes along the way.
Eleanor Friedberger - Stare at the Sun from Merge Records on Vimeo.