No Age – "C'mon Stimmung"
Last week No Age revealed the cover art and tracklist for the upcoming An Object, out Aug. 20 on Sub Pop — you can preorder the album now on CD or LP. Now we've got the stunning first song from the album, "C'mon Stimmung." It seems to carry the relatively cleaned-up sound of their last album, Everything in Between, as drummer Dean Spunt's vocals come through with more clarity and depth than before, while guitarist Randy Randall indulges in the sort of My Bloody Valentine-style guitar mangling that snags us every time. No Age have also announced an upcoming tour, which will come through L.A. July 25 when the band plays Santa Monica Pier. They'll also be in Berkeley Aug. 23 at the Art Museum and Pacific Film Archive, where they'll appear with Sun Foot, Devin Gary & Ross.
Imperial Teen – "No Matter What You Say" video
To kick off their upcoming European tour and the availability of their recent album Feel the Sound in Europe, S.F.'s Imperial Teen have made a new video for the track "No Matter What You Say," starring Australian actress Emily Browning (Sucker Punch, The Host) conducting a sort of reverse-stripping performance art piece.
Superhumanoids – "Bad Weather"
We've already heard "Geri," the synthpoppin' first single from L.A.'s Superhumanoids' debut album, Exhibitionists, pushed back from this week to Aug. 6 (Innovative Leisure). Now they've released "Bad Weather," a slower, sleeker track that references '90s R&B alongside synthpop and dream pop. The result is sort of perfect June gloom listening, as Sarah Chernoff's sweet vocal cuts through the trio's cloudy synths.
Cold Showers – "The Fire" and "Crowds"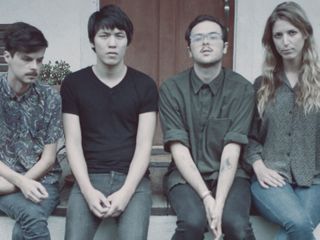 L.A. gothy post-punk band Cold Showers has a 7" coming out called Still Life, featuring two songs, "The Fire" and "Crowds." The former awesomely ratchets up the guitar noise for its shoegazey choruses while still carrying its post-punk dread through the verses, while the latter is a slower, piano-and-saxophone-driven track that adds a new shade to the band's repertoire. Love and Regret is out now on Dais, and Still Life is due June 25. Stream both songs at The Fader.
Hunx and His Punx – "Bad Skin"
While Hunx has always filtered his girl-group melodies through a glittery DIY lens, this is the first time his Punx have sounded this punk. "Bad Skin" is as butch as it gets, starting with a heavy riff and tearing through less than a minute and a half of hardcore punk calling to mind greats like The Germs and The Misfits. But Seth Bogart's ear for catchy melody remains intact, which should make the upcoming Street Punk a thrilling listen. It's out July 23 on Hardly Art — preorder on CD or LP.
Soft Metals – "In the Air"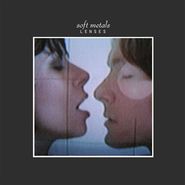 We've heard the bewitching "Tell Me." Now Soft Metals have unveiled another new song from their upcoming second LP, Lenses, called "In the Air" (preorder Lenses on CD or LP). Judging by how great the first Soft Metals album was and these two songs, Lenses looks to deepen their minimal wave/minimal techno sound, as "In the Air" tunnels forth on a hard groove drawn up by Optimo's JD Twitch and arpeggiated synthesizers, while Patricia Hall's vocals float ghostlike overhead.
Flaamingos – "All I Wanna Do is Live"
Smithsy guitars over a darkly intoned post-punk backdrop. "All I Wanna Do is Live" is the first taste from L.A. band Flaamingos' upcoming self-titled debut album, due Aug. 27 on felte. They've been at Part Time Punks and elsewhere in L.A., check them out live if you can!
Flaamingos - All I Wanna Do is Live by felte
Shows This Weekend: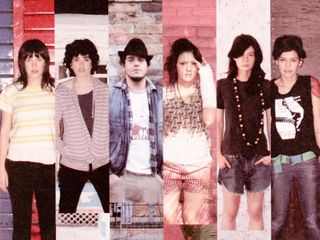 Friday: Pool Honeys, The Shrills, GRMLN and The Frights at the Smell ($5, 8:30 p.m., all ages)
Saturday: CSS, IO Echo, MS MR at the Fonda Theatre ($25, 8 p.m.)
Sunday: Part Time Punks' eight-year anniversary with Indian Jewelry, Deathday, Net Shaker at the Echo ($8 advance, 10 p.m.)
Become a fan of PST on Facebook!