Kanye West - Yeezus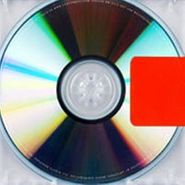 CD $12.98
Much as 808s & Heartbreak was a reaction to personal drama that led to a cold, mechanical album unlike anything he had previously produced, Yeezus seems to be a response to everything Kanye West has previously recorded — and to hip-hop, and popular music, in general. In short, it sounds like nothing else around, a fusion of harsh industrial production and some of West's most aggressive lyrics to date. We had already heard the controversy-baiting "Black Skinhead," its Nine Inch Nails-style beat giving a tribal flow to an otherwise entirely antagonistic first single. The rest of Yeezus follows suit; West as his collaborators keep you guessing what'll happen next throughout. Listening to opener "On Sight" feels like staring into a glaring light, its synths overdriven to a digital roar, as West claims he doesn't give a fuck, before West and producers Daft Punk drop an R&B sample that sounds like it was recorded from another room. "New Slaves" takes bling-obsessed hip-hop to task, along with private prisons and implied white privilge, ending with a gorgeous, lo-fi outro sung by Frank Ocean — it's way too much for one song to handle, yet it's thrilling to hear the song teeter back and forth. Ven the tracks here that don't sound particularly interesting at their outset, like the slow-to-start "Hold My Liquor," eventually do something that make your head spin — in the case of this song, it's the way those sirens and West's cadence bounce off the bubbling, ethereal synthesizers beneath. The greatest faults in Yeezus lie in West's lyrics — heightened braggadocio and claims of manhood are nothing new to hip-hop, which is exactly the problem with some of the more repetitive lyrics about his sexual conquests, compared with their riveting delivery and the production surrounding them; furthermore, "Blood on the Leaves" questionably cops anti-racism classic "Strange Fruit" for a track that doesn't amount to much lyrically. Yet even beyond these issues, Yeezus is so thoroughly exciting that complaints largely fall by the wayside — in fact, West's free-for-all attitude to making music here is what fuels that burning feeling in the pit of your stomach when Yeezus is on. Even as the spectacular My Beautiful Dark Twisted Fantasy stretched the limits of modern hip-hop, Yeezus doesn't sound tethered to any particular time or genre, nor does it sound particularly concerned with radio airplay — even the Rick Rubin-produced "I Am a God," one of the closest tracks here to straight-up hip-hop, seethes frustration and anger, dissolving into a series of screams and Twin Peaks-style synth strings, with nary a catchy sample or synth riff to rope in the average listener. For someone who receives (and invites) endless flack for things that have little to do with his actual music, Kanye West continues to be the most provocative and exciting artist in modern pop music with the imperfect yet undeniably brilliant Yeezus.
Sigur Ros - Kveikur
CD $12.98
LP $24.98
Download $9.98
For anyone who may have given up on Sigur Ros after their last tepid record, Kveikur opener "Brennisteinn" seeks to immediately bring them back into the fold. Exploding distortion, violins and guitar strings that bow in and out of tune, and hard-hitting polyrhythmic drums provide the backdrop, while Jonsi provides some of his most memorable glossolalia to date, particularly in the song's second half. It's a welcome return to the more ferocious sounds we heard from Sigur Ros on ( )'s "Track 8," for instance. "Hrafntinna" takes things down a notch, with clanging percussion and heavy orchestration, but it's no less emotional, given Jonsi's more direct singing. Everything that follows is a more direct and catchy version of Sigur Ros, but Kveikur doesn't suffer depth because of this. Songs still erupt out of the gate and flow naturally into a gradual decay, but the movements of "Isjaki" are memorable and hooky. Jonsi in particular has made Kveikur an album that connects emotionally, warping his vocals digitally in "Yfirboro" and making himself vulnerable on the moving "Stormur." Those who enjoy the great expanse the band can create are better served on another album, though serene closer "Var" offers respite from the clamor. But for those who have been longing for songs as dear to them as classics like "Svefn-g-englar" and "Gobbledigook," Kveikur is heaven-sent.
Primal Scream - More Light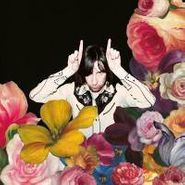 CD $13.98
LP $19.98
Primal Scream's best album in years begins with a nine-minute blast called "2013," recalling the overdriven glory of some of their finest work (such as XTRMNTR) with a nasty sax riff driving the whole thing down a hellish autobahn. Arabic tonality, acoustic guitars and light sitar pop up in "River of Pain," which breaks into a jazzy explosion before a horn fanfare brings things back to the song's original refrain. Echoes of the band's past pop up on the industrial "Culturecide" and shoegazey "Hit Void," which calls to mind the period in which My Bloody Valentine's Kevin Shields was a touring member and producer for the band. There's new territory for the band here, as well; "Invsibile City's" updates Roxy Music's sexy strut, while "Sideman's" blues riff, electronic mandolin and echoing choruses blend mind-bendingly into something indefinable. But a little good old fashioned Madchester ain't bad either, as the shamelessly Screamadelica-style single "It's Alright, It's OK" can attest. It's great to have Primal Scream back at the top of their game, keeping in line with their best-loved work and forging new ground at the same time on More Light.
Austra – Olympia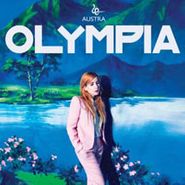 CD $12.98
LP $22.98
The opening verse on Olympia opener "What We Done" sounds like a common complaint for underground musicians: "I dance for free/And there is no glamour," sings Austra's lead singer, Katie Selmanis. But the Toronto trio quickly proves there's plenty of pleasure to be derived from dancing with yourself on Olympia, the band's second album after 2011's hype-producing Feel it Break. After an orchestrated first half, "What We Done" perks up with a dance beat that preps you for an album that brims with melancholy and beatwork in equal measure. "What do I have to do to make you forgive me?" Selmanis pleads on "Forgive Me," but it's not a simpering track, as Selmanis quivers and coos through the syllables and the band provides somber strings and a steady beat. But Olympia really picks up on "Painful Like," a twee banger of a track that displays how readily Austra's moody synth-pop can transform into dance party fodder. Similarly, "Home" splits the difference between referencing classic house with its simple beat and piano chords, but its constructed more organically and spaciously to give room to Selmanis' operatic vocal. With any luck, Austra won't be dancing for free much longer, as Olympia keeps their art-school cool while upping their dance-pop ambitions.
Spectrals – Sob Story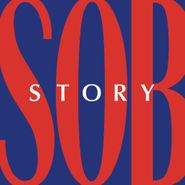 CD $12.98
LP $15.98
A second album of witty, wiry guitar pop from Louis Jones, whose soulful, rich sound draws up memories of Elvis Costello and Orange Juice. Power pop doesn't come better than this.
The Mantles - Long Enough to Leave
CD $12.98
LP $16.98
Awesome jangle pop band that's from the Bay Area but sounds like they're from New Zealand circa 1987. They've got the classic pop hooks and crystaline guitars in place, played with their own brash attitude.
Become a fan of PST on Facebook!