L.A.'s own Bleached will bring their grimy guitars and candy-coated melodies to Amoeba San Francisco next week for a performance May 6 at 6 p.m. Led by sisters Jessie and Jennifer Clavin (formerly of L.A. punk greats Mika Miko), their recently released debut album, Ride Your Heart, has been spinning circles around us for the past couple of weeks on the strength of punk party jams like "Next Stop" and radio-ready gold like "Dead in Your Head." Pick it up, and check them out at Amoeba SF or back in L.A. May 8 at the Troubador with Ex Cops and Tijuana Panthers. I saw down with Jessie for a quick and dirty interview before their performance.
PST: It's hard to believe your first album is finally out! We've been awaiting it for some time. Did you want to make sure you got it just right, found the right producer or had the songs developed to the point that you wanted?
Jessie: We knew we really wanted to work with Rob Barbato again, who produced our last two 7-inches. We started with some rough demos, and the songs really started to come to life as we started adding over dubs and Jens vocals.
PST: Some of the newer tunes are really pop-oriented, like "Dead in Your Head," while others like "Next Stop" retain the punkiness of your earlier work. Has the approach to songwriting changed at all?
Jessie: I think we're just really interested in expanding our sound and experimenting with different instruments. I think it would be so rad to write a real psychedelic record but still keeping the punk roots.
PST: Was there a song you guys wrote maybe early on where you were like, that's it! That's the Bleached sound.
Jessie: I feel like I have said that with every song we have written, and now looking back as a time line, our sound has changed, but I feel like what makes a band's sound is the whole process of writing new songs, seeing the different eras they may go through,what they are may be listening to at the time of writing or recording.
PST: I'm still obsessed with "Searching Through the Past," even though it's an older song. To me it seems like the biggest departure, like it's the most girl-groupy but also reminds me a lot of a country song like "She's Got You" by Patsy Cline or something.
Jessie: Well I love country so that's a really cool thing!
PST: It's tempting to want to refer to past female-fronted groups when talking about you guys, especially ones from L.A. like The Go-Go's, The Bangles and The Runaways, though it would be just as easy to see the influence of bands like the Misfits and Ramones. Does that bother you at all? Do you not mind some of the comparisons?
Jessie: I am never bothered by that, I think it's really cool. Also weren't The Bangles from the Valley? That's where Jen and I are from.
PST: Do you think things gotten better for female-fronted bands, where people take you on your own accord, or do you think it's still "girl band" first and "band" second as far as how people describe you?
Jessie: I think things slowly over time get better for female bands, but there re always going to be people who see it differently.
PST: What's a band or artist you love or that has influenced you that might surprise people?
Jessie: Hmm … Spice Girls!
PST: You guys played in other bands for years, including both of you in Mika Miko. Bleached on the other hand seems very much about you two and your dynamic together. Was the timing just right to finally do a project where it's focused more on you two?
Jessie: It really was about the timing because we were doing Bleached when Jen had moved to New York, but we weren't taking it as serious, and we were both doing other projects, but then it finally came to a point where Jen was like OK, it's time to really start Bleached, and so then Jen moved back to L.A. I think we needed that space after our old band broke up to explore other things.
PST: Your live shows have been something that has really drawn people to you. What's the craziest thing you've seen at one of your shows?
Jessie: OK this one really cool backyard show we had at Slaw was like a last minute show and it was pretty late. But Jen totally convinced all the guys to take their pants off … and they did! I looked up and saw all these guys dancing, panties!
PST: Can you give me a list of five of your favorite records?
Jessie: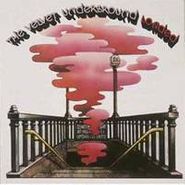 The Velvet Underground - Loaded
The Gun Club - Miami
EROC - EROC
Syd Barrett - The Madcap Laughs