Sean Nicholas Savage - Other Life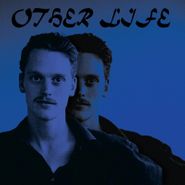 CD $12.98
LP $19.98
Download $9.98
It may sound like he's kidding at first — Sean Nicholas Savages' casio keyboard chords and shivering falsetto sounds like mall music beamed in from another planet on "She Looks Like You." But beneath the chintzy set up are great songs sung by an aching voice. Other Life sounds like re-created memories of Simply Red, but its modest creation only adds to the songs' charm. The title track's lyrics radiate with the same nostalgia as the music, only it's for life recently lived and chances not taken ("All I do is reminisce laying in my bed with a cigarette/Opportunities fading, crazy feelings staying only feelings/And if I go back now, how many nights till I go wild again?"). Savage perfectly captures the pain of entering adulthood and realizing life is finite, and wild nights can't go on forever. Savage isn't quite Prince — his attempts at romanticism on "Lonely Woman" come off as awkward, though endearingly so. But when that acute pain and awkwardness is paired with soft-rock hooks on a song like "More Than I Love Myself," Sean Nicholas Savage's brand of instant nostalgia rings truer than 1,000 Instagram posts.
SEAN NICHOLAS SAVAGE - YOU CHANGED ME from Angus Borsos on Vimeo.
The Pastels - Slow Summits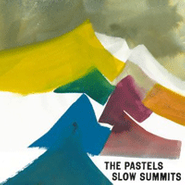 CD $12.98
LP $19.98
Twenty-five years after releasing their debut record, The Pastels' sunny indie pop sound hasn't dulled a bit. The jangly indie pop sound they helped pioneer on NME's legendary C86 tape is in full force on songs like "Check My Heart," which sees singers Stephen McRobbie and Katrina Mitchell trading romantic nothings over a charmingly rudimentary arrangement. McRobbie's deep vocals add the perfect shade of somber to "Summer Rain." And Mitchell's still girlish coo shines on "Kicking Leaves," amid sighing horns and reverbed guitar. Some sounds don't go out of style, as The Pastels continue creating an endless summer on the mellow, gorgeous Slow Summits.
The Pastels - "Check My Heart" from stereogum on Vimeo.
Tijuana Panthers – Semi-Sweet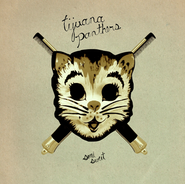 CD $12.98
Download $9.98
Southern California surf rockers Tijuana Panthers are back with their second album, and though their sound is cleaner and sharper this time around, they haven't lost the scrappy appeal that has made them underground garage-rock favorites over the past couple of years. Taking the surf-rock ethos pioneered by the likes of So. Cal. forerunners like Dick Dale and The Beach Boys, the band funnels their energies into youthful tunes like "Tony's Song," a straightforward rocker with riffs to spare, and "Boardwalk," which features a walking bassline, a heartfelt lead vocal and classic soul chords. While the surf/garage/whathaveyou craze encompasses so many California-based bands, you won't mind that Tijuana Panthers have hitched their woody to the same star, given the attention and energy they've dedicated to the genre on the totally rad Semi Sweet.
Dirty Beaches - Drifters / Love is the Devil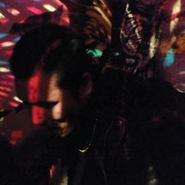 CD $12.98
LP $22.98
It was released last week, but I'm just getting to listen to Dirty Beaches' latest album now and boy howdy, is it ever great! Badlands was a pretty perfect eight-song intoduction, but Drifters / Love is the Devil further expands Alex Zhang Hungtai's sound, which updates rockabilly as the one-man band purrs, howls and hisses through moutainous feedback and distorted samples. Listening to Dirty Beaches is sort of like watching a David Lynch movie — it's not always easy to tell what's going on, but your mind subconsciously puts together the pieces and it ends up a deeply moving experience. Check out songs like "I Dream in Neon," which sees Hungtai put his own spin on the kind of droning dread pioneered by SIlver Apples and Suicide; gorgeous instrumental passages like "I Don't Know How to Find My Way Back to You"; and emotional pieces such as "Like the Ocean We Must Part," which sees Hungtai crooning over a spare, searching backdrop.


See all of this week's new releases here.

Become a fan of PST on Facebook!