Savages – Silence Yourself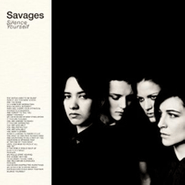 CD $12.98
LP $18.98
Savages' primal, post-punk-inspired sound demands your full attention. From the get-go, Silence Yourself is no warm-hearted embrace of a record — its first song is called "Shut Up," and then there's that title. But theirs isn't an empty confrontation; the British band delivers in spades with songs that dive into your bloodstream and live in you before you know it. "I Am Here" declares itself as a bearing for what's to come, as if frontwoman Jehnny Beth is grabbing your hand and coaxing you toward your own future. "I am here, no more fear, no more dark shadows, let it come," she sings chillingly in a mid-range trill somewhere between Siouxsie, Jeff Buckley and Rush's Geddy Lee. Her band works into a froth that leads to an inevitable conclusion of Ayse Hassan's pulverizing bass and Fay Milton's bashing drums while Beth and guitarist Gemma Thompson trade ghostly exchanges above. Silence Yourself isn't entirely full-throttle though; as any good post-punk devotee knows, the trick is pairing those moments with eerie, atmospheric tunes, and that's exactly what Savages do, allowing for songs like "Waiting for a Sign," which summons a combination of apocalyptic sound from Thompson's guitar and Beth's banshee wail, while Hassan and Milton keep things anchored in a glacial groove. "Dead Nature" follows, full of empty, echoing dread; these two songs allow the record to reach a midpoint of hollowed-out intensity before ratcheting back up the energy, on songs like "She Will," which starts as the friendliest and danciest song on the record, until they make that chorus into an uncompromising sexual tirade. "Hit Me" and "Husbands" round out the album by allowing the band to play with full abandon. In the latter, Beth takes the confines of marriage and makes them into a virtual prison, crying "husbands" in frightening, alien repetition. The album's piano-led, cabaret-esque closer, "Marshall Dear," speaks great promise of Savages, as Beth goes lower in register and more operatic and the band tempers its great noise-making capabilities. It's a riveting debut record from start to finish. We knew it was gonna be good judging by the advance press and last year's I Am Here live EP, but Silence Yourself still smashes expectations and leaves you sitting in smoke, begging for more.
Deerhunter – Monomania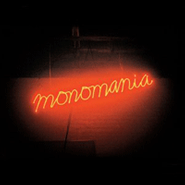 CD $12.98
LP $19.98
Download $9.98
Deerhunter have released yet another highly addictive album with Monomania, which eschews some of the dream-pop influence of their past few records for a scrappier, garage-rock-oriented sound. It successfully calls to mind the fury of their earlier work without sounding like a retread or sacrificing the tunefulness of their newer work, instead feeling like a necessary shedding of elements and scope to distill their sound and focus on the songs themselves, which are as strong as ever. After opening with a couple of shredders — "Neon Junkyard" is like a backyard acoustic jam spray-painted in grime, while "Leather Jacket II" loops riffs and noise and echoes out Bradford Cox's vocals to infinity — the album grips its melodic core with "The Missing," a beautiful, simple pop ballad by the band's underrated second songwriter, guitarist Lockett Pundt, whose ever-affecting guitarwork is only upended by his own shockingly emotive vocals in a new high for the shy-seeming Pundt. It's followed almost hilariously by "Pensacola," a straight-up honky-tonk rocker in which Cox and co. play both sides of the coin brilliantly — it isn't ironic per se, but a knowing wink helps sell lyrics like "The woman that I love took another man/Well nothing ever ends up quite like what you planned," or "Dream Captain's" Queen-reffing "I'm a poor boy from a poor family." Down and dirty suits Deerhunter. The insidious little riffs of "Blue Agent" are subtly intoxicating, and the scuffed-up presentation makes the jazzy chords of "Sleepwalking" all the more glorious. Monomania doesn't quite have the emotional heft of an album like Microcastle, but its tossed-off nature is a big part of its charm, and buried beneath the din are songs as gorgeous and haunting as ever.
Mikal Cronin – MCII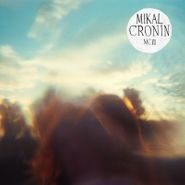 CD $13.98
LP $19.98
Download $9.98
Mikal Cronin's second album is a sinfully catchy collection of power-pop tunes, perfect for scratching that Beatlesesque pop itch. Though he had an excellent first album and he plays bass for Ty Segall, MCII looks to take Cronin beyond second fiddle with earworms like "Weight." Pop it onto your record player and let it carry you through the summer.
See all of this week's releases here.
Become a fan of PST on Facebook!