Daft Punk – Random Access Memories
CD $12.98
LP $36.98
Daft Punk's outrageous new album starts with a bang, a fanfare of funk guitars, synths and growing static noise that sounds not unlike the opening of Guns N' Roses' "Welcome to the Jungle." From there Random Access Memories takes off into a nearly double-album length set of songs pairing musical heroes both new (Panda Bear) and beloved (Chic's Nile Rodgers) to deliver something that is inspired by funk and prog-rock albums of the 1970s while retaining the musically adventurous spirit that has thus far defined Daft Punk. On the album's best songs, Rodgers' unmistakable riffs breathe excitement into Thomas Bangalter and Guy-Manuel de Homem-Christo's arrangements and give purpose to their robot-rock voices — "let the music in tonight … give life back to music" they intone on "Give Life Back to Music" while Rodgers and co. make dancefloor resistance futile. One of Daft Punk's heroes, Giorgio Moroder, appears in interview before classic Moroder oscillating synthesizers take us into vintage German discotheques in "Giorgio by Moroder." Detractors may find Random Access Memories' pacing questionable, as the set loses a bit of steam until a mid-album set of tracks really send the album into the stratosphere — Pharell brings hip-hop edge to "Lose Yourself to Dance" and the already indelible first single, "Get Lucky," while "Touch," featuring Paul Williams of "We've Only Just Begun" and "Rainbow Connection" fame, is one of Random Access Memories' truest joys. Even with numerous party-starters, Random Access Memories is by no means an easy album, taking prog's excess to heart with its long running time and more soundtrack-ish instrumental passages, but even these have a certain magic, like the beautiful digital washes of "Motherboard." The album's lived-in, layered feel is a remarkable achievement in an era of instant-pleasure electronic jams that Daft Punk themselves helped usher in with their dynamite early singles and albums. The wide-open, warm feel of Random Access Memories represents new ground for Daft Punk. Its singles already feel like new classics, while its expanse rewards the patient listener.
The National - Trouble Will Find Me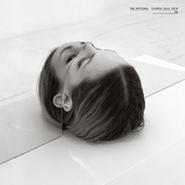 CD $12.98
LP $22.98
Download $9.98
At this point in their career, with several excellent albums under their belts, The National need not radically reinvent their sound but rather refine it, and that's exactly what they do on Trouble Will Find Me. Their moodier pieces maintain the maturity of High Violet while they've remembered to embrace the cool and propulsion of previous album Boxer. The result is the best of both worlds — The National shed their dad-rock tendencies without seemingly like they're trying too hard. Musically interesting ideas abound, like the subtly off beat of "So Far Around the Bend" and "I Should Live in Salt," and a sunnier than usual presentation and swifter beats give flight to "Don't Swallow the Cap" and "Graceless," while Matt Beringer's baritone and witty, cynical lyricism keep things grounded. "I can't fight it anymore, I'm going through an awkward phase" he sings on the darkly comedic "Demons," but Trouble Will Find Me is the most confident and, possibly, flat-out best National record yet.
Majical Cloudz - Impersonator
CD $12.98
LP $16.98
Download $9.98
Montreal duo Majical Cloudz make music that sounds confessional yet somehow remains cryptic, with singer Devon Walsh's baritone singing lodge-in-your-head lines like "this song is proof that I'm trying" over looped synthesizers and vocal samples. Musically, it's most reminiscent of The Magnetic Fields at their synthiest, although Impersonator isn't about pop or wittiness as much as it is about getting lost in Walsh's intriguing tales and the duo's carefully built towers of repetition. However, they still deliver a catchy synth-pop tune or two, like the romantic "Mister" and heaving, cut-up "Turn Turn Turns."
Pharmakon - Abandon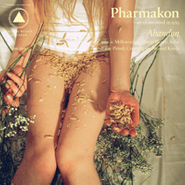 CD $12.98
LP $16.98
Margaret Chardie's music as Pharakon is a thing of hideous beauty, finding catharsis in shrieked, inhuman vocals and electronic sounds that clang and thump like chains and broken glass. Her four-track Abandon, released last week, is demanding, yet its uncompromising nature produces a thrilling nightmarescape. Its opening tracks find Chardie's vocals at shredded black metal status, while her synthesizers recall giallo soundtrack masters Goblin. On "Pitted," her vocals become more clear over a haunting, dreamier backing track, and she goes all out on "Crawling on Bruised Knees," whose looped noise calls to mind planes going down, wile Chardie is at her most direct and piercing. For the adventurous only.
See all of this week's new releases here.
Become a fan of PST on Facebook!