Album Picks:
Justin Timberlake - The 20/20 Experience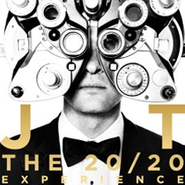 CD $13.98
LP $27.98
The latest in epic pop albums comes from Justin Timberlake, whose first album in seven years is an hour-long tour de force that aims to put Timberlake firmly back on top as one of the top entertainers of his generation. Following grandiose albums from some of his peers — Kanye West's My Beautiful Dark Twisted Fantasy and Frank Ocean's channel ORANGE, to name the most noteworthy — Timberlake goes big with The 20/20 Experience. Though nearly each song stretches past six, seven, even eight minutes in an apparent bid for every track to hit like Ocean's huge "Pyramids," 20/20 thankfully mostly avoids the excess of, say, Beyonce's I Am… Sasha Fierce and doesn't pander to his audience of now-grown-up, former teenyboppers, actual teens and "serious music fans." Producer Timbaland, with whom Timberlake previously collaborated very successfully, shows up to produce 20/20 with Jerome "J-Roc" Harmon (Jay-Z, Chris Brown). Timberland and Harmon keep things relatively mature and redolent of classic soul and R&B, wisely avoiding the sort of europop faddism that has drowned recent efforts by Madonna and Rihanna. "Pusher Love Girl" is funky and spare, allowing Timberlake to unleash the high-end vocals he first debuted on "Cry Me a River" and showing the strongest bit of the Stevie Wonder influence that crops up all over the album. First single "Suit & Tie" moves from slo-mo, tripped-out hip-hop of the classic Timbaland variety before morphing into a swirling, orchestral soul jam and then back again for an unflashy but welcome spot from Jay-Z. The longer song lengths works for Timberlake when the songs have something to say — despite its confectionary name, "Strawberry Bubblegum" is a glorious pastiche of the sort of psychedelic soul pioneered by Shuggie Otis and '80s radio R&B, shifting its beat several times and sounding inspired throughout. When they're less inspired, the songs drag as Timberlake occasionally goes too low-key. But for the majority of 20/20, Timberlake and Timbaland keep things equal parts interesting and entertaining, like on "Let the Groove In," which can only be described as a futuristic version of Debarge or the Miami Sound Machine. On "Mirrors," an appealing, sweet radio ballad in the vein of Beyonce's "Irreplaceable" or Rihanna's "What's My Name," Timberlake delivers the goods that have thrilled kids since the late '90s. It's hard not to let your inner 12-year-old squeal.
Palma Violets - 180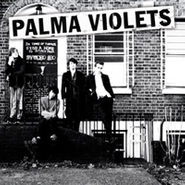 CD $12.98
LP $18.98
Palma Violets play unabashed British rock 'n' roll, the kind that gets you on the cover of NME before you release a debut album (not sure if this really happened, but it may as well have). However, Palma Violets are no pretenders. While they deliver rushing three-chord rock, their songs are witty and just intricate enough to keep you interested, while the lo-fi, reverby production does wonders to smooth out their sound and rein in some of their arena ambitions. The band's two frontmen sound like a mix between Echo & the Bunnymen's Ian McCulloch and Arctic Monkeys' Alex Turner, belting irresistibly on "Last of the Summer Wine," which builds from moody instrumental to a catchy singalong halfway through, as well as on balls-out opener "Best of Friends." Detractors may take them to task for not bringing much that's new to the table, but echoes of classic bands from the quite well-known (The Clash, U2, The Strokes) to the cultier (The Walkmen, New Zealand jangle-rockers like The Clean) gel remarkably well across 180. For your fix of quality, young-and-hungry Britpop, look no further.
Phosphorescent – Muchacho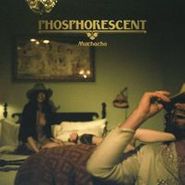 CD $12.98
LP $16.98
The sixth album by Matthew Houck drums up the drama on some tracks while maintaining the feeling of intimacy style he's built over previous releases, featuring choral hymns over synth arpeggios ("Sun, Arise!"), an electro-country update on Bette Midler's "The Rose" ("Song for Zula") and big gospel folk rave-ups like "A Charm / A Blade." Houck's voice rises and cracks like a weary traveller spinning tales of the old West. Engrossing, emotional stuff.
Lee Hazlewood - Trouble Is A Lonesome Town [Reissue]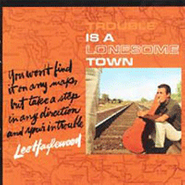 CD $13.98
LP $24.98
Within Lee Hazlewood's storied history as a songwriter, record producer and perfect foil to Nancy Sinatra, some of his own work is overlooked, including his first album, Trouble is a Lonesome Town. This reissue aims to rectify that as it presents Hazlewood's inaugural album as a stunning piece of Americana rich with detailed accounts of the fictional people of the town called Trouble. From poor Ugly Brown to Sleepy Gilwreath the well-dressed undertaker, Hazlewood's stories are filled with fascinating tales, opening with narrative bits seemingly recorded fireside that dole out genteel cowboy wisdom over Hazlewood's dusty, acoustic psychedelia. Hazlewood's booming baritone, doused in reverb, is absolutely gripping throughout as he moves from storyteller to troubadour, while his guitar playing is ever-inspired, echoing the bluegrass and country traditions gleaned from Hazlewood's childhood as well as Spanish flamenco on the opening of "Son of a Gun." For those who weren't previously in the know, listening to Trouble is a Lonesome Town feels like unearthing a classic from a time capsule. Trouble may not be a real place, but it feels so real that you'll want to pour a cup of coffee or tea and curl up with Trouble is a Lonesome Town as though it were a good book or classic TV show. (Bonus trivia: Hazlewood wrote a TV pilot based on Trouble, which makes since, given its serial nature and self-contained narrative arcs). Besides the album's 13 tracks, this reissue also houses songs Hazlewood recorded under his Mark Robinson moniker plus story songs about Hazlewood's own mythos, about his time spent in the Korean War, as a disc jockey and in the record business, told in the same folk storyteller style as the album. Taken together, it's as essential for Hazlewood aficionados as it is for the casual fan.
Black Rebel Motorcycle Club - Specter At The Feast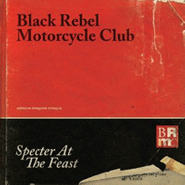 CD $13.98
Black Rebel Motorcycle's sixth album was influenced by the loss of lead singer Robert Been's father, The Call's Michael Been. Understandably, that loss casts a pall over Specter at the Feast, but there is still plenty of pulse to the album, on which the band successfully funnels their pain into a bold statement with that familiar BRMC rumble, but in place of the menace the band previously exuded there is a life-affirming vibe that suits the band well, reminiscent of classic Verve.
Love For Levon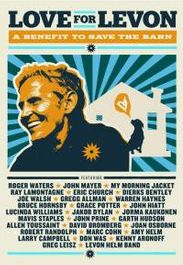 CD $16.98
DVD $19.98
Blu-ray $24.98
CD/DVD $29.98
CD/Blu-ray $32.98
Recorded live at New Jersey's Izod Center Oct. 2, 2012, this tribute to The Band's late singer/drummer Levon Helm resonates with love and admiration for the man and musician, featuring his house band plus a host of others including Bruce Hornsby, Roger Waters and Lucinda Williams, to name a few.
Low - The Invisible Way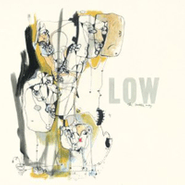 CD $12.98
LP $16.98
Low get some help on their 10th album from Wilco's Jeff Tweedy as producer, who focuses on bringing out the shared vocals of singers Alan Sparhawk and Mimi Parker. They end up with one of their strongest efforts in years, recalling the glory of their early gothic folk masterpieces like Things We Lost in the Fire.
Suede - Bloodsports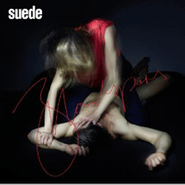 CD $13.98
The Britpop band's sixth album (and first album in 12 years) is said by the band to be a mix of the band's classic-era albums Dog Man Star and Coming Up.
Billy Bragg - Tooth & Nail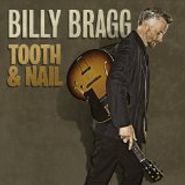 CD $14.98
LP $19.98
Tooth & Nail finds the British singer/songwriter in the studio with Joe Henry for his first set of new material in five years.
RZA - RZA Presents Shaolin Soul Selection Vol. 1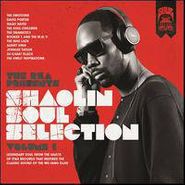 CD $14.98
The Wu-Tang Clan member compiles classic soul tracks that have influenced him.