Album Picks:
Iceage - You're Nothing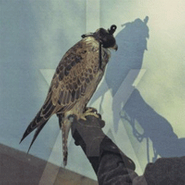 CD $12.98
LP $16.98
Turning on Iceage's You're Nothing at first feels like jumping headfirst into a cold pond. On openers "Ecstasy" and "Coalition," the Danish band turns up the distortion to brutal levels and works itself into a frenzy of speedy hardcore riffs and singer Elias Bender Ronnenfelt's anguished Ian Curtis-esque wail. But Iceage's post-punk fury is no monolithic sound, as its dynamic push and pull recalls My Bloody Valentine at their Isn't Anything roughest, allowing songs to bend and turn at will but with a strong base and memorable hooks, like "In Haze's" sudden textured guitars and pummeling chorus. The band's foreboding marches and chugging guitars never get too mechanical, splintering off into chaotic noise whenever possible, as how the tense near-ballad "Morals" breaks from its severe structure into searing choruses. They're the rare band you trust to always take you somewhere worthwhile even while blowing your hair back with pure noise. Crash into You're Nothing like an iceberg.
Nick Cave & The Bad Seeds - Push The Sky Away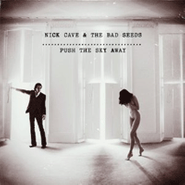 CD $12.98
Deluxe CD $19.98
LP $20.98
Nick Cave has little left to prove on his 15th album, other than that the king of underground cool has still got it. Push the Sky Away doesn't retreat, as its title would suggest, nor does it aim for some of the high theatrics and fireworks of Cave's past work. It instead focuses on his strongest points: an imitable voice that could out-creep the living dead, and his ever-evocative lyrics. The minor-key synthesizers and lyrics about trees and birds that start the album on "We No Who U R" lull and Cave's lyrics remain vague, but unsettling enough ("the trees will burn blackened hands"). Cave croons like Leonard Cohen about the waves and a pretty girl in "Wide Lovely Eyes," but sneaks in lines like "they've hung the mermaids from the streetlights by their hair," along with an oscillating moog beneath the rousing gospel-folk foreground. It's tough not to focus on the macabre and otherwise dark aspects with an artist like Cave, but he shows restraint to make his choice details land more fully, even while describing young carnality in "Water's Edge" — his refrain about "the chill of love" does more to drive the point home than still-great lyrics about "legs wide to the world like bibles open." Across the album, Cave focuses on water images, mermaids and waves as sexual metaphors ("We were a match/I was the match that would fire up her snatch" he sings in one forthright couple of lines, in "Mermaids"), always with a sense of both the absurdity and grander implications of sex, making it seem both mythical and hyperreal. He writes abstractly about a prostitute and her lover "with a foetus on the leash" in "Jubilee Street," then picks up the thought again in "Finishing Jubilee Street," describing the completion of his song and the dark sex dream that came after. Still following? Though the Bad Seeds' gothic folk does little to intrude on Cave's narratives, this ain't background music. It pulls you in by the lapel and sits you down in a way that few records can. "I hope you're listening" Cave sings on the stunning "We Real Cool," which nicks its title and refrain from the Gwendolyn Brooks poem about living hard and dying young. As Cave's voice coos "real, real cool" amid stirring strings and flutes, it's clear he's doing the former and eluding the latter.
Out Feb. 19:
Inc. - No World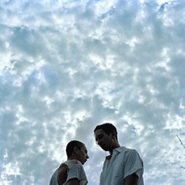 CD $12.98
LP $16.98
Digital $9.98
Along the lines of How to Dress Well's lo-fi R&B and The XX's delicate nighttime tunes, L.A.-based brothers Daniel and Andrew Aged take inspiration from Missy Elliott and Timbaland's alien hip-hop tracks from the '90s, especially those produced for Aaliyah, whispering its sweet nothings over synthesizers that whir and buzz like tractor beams. When they pull out the stops for a song like the shimmering "Angel" or the precious "Seventeen," Inc. end up with slow jams that could melt your heart.
Beach Fossils - Clash The Truth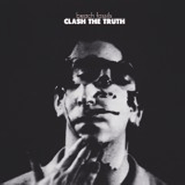 CD $13.98
LP $19.98
Beach Fossils curb some of the intricate guitar interplay of their first album in favor of straightforward guitar rock on Clash the Truth.
Maxmillion Dunbar - House Of Woo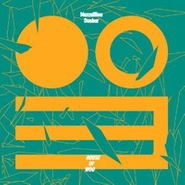 CD $12.98
LP $20.98
House of Woo seamlessly draws its lines from ambient to new age to house without any fuss, building moods and moments beyond the usual beat drops and deep bass hits.
Flume - Flume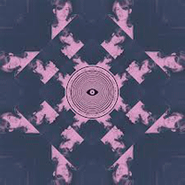 CD $13.98
LP $19.98
Flume's spaced-out electro takes dubstep and gives it a friendly makeover — no super aggressive beats and nothing so chilled out it floats away.
Jamie Lidell - Jamie Lidell
CD $13.98
LP $22.98
Jamie Lidell successfully rebrands Jamie Lidell, as its title would suggest, as a freestyle funk blue-eyed soul star of his own dimension.