This inaugural Weekly Roundup features some great new tunes by Bleached, Local Natives and more. Just a refresher: This is the place where I highlight local and up-and-coming artists from around the LA and SF area, mostly. Email me at billy.gil@gmail.com if you would like to be included!
Thao & The Get Down Stay Down – "We the Common (For Valerie Bolden)"
SF resident Thao and her Get Down Stay Down have released the first song from their upcoming new album We the Common. It's a bigger, more fully produced sound and more politically charged song than her previous work, and I think the changes suit her music well. We the Common is due Feb. 5 on Ribbon Music.
Bleached – "Next Stop"
LA punks Bleached, lead by the Clavin sisters Jessica and Jennifer (formerly of Mika Miko), released one of my favorite songs of last year, "Searching Through the Past." Now their first full-length record, Ride Your Heart, is up for release April 2 on Dead Oceans. "Next Stop" is the first taste of that record and features the hard-charging surf punk guitars and scrappy sister harmonies of their previous singles, honed down into a hearty two-and-a-half minutes.
Local Natives – "Heavy Feet"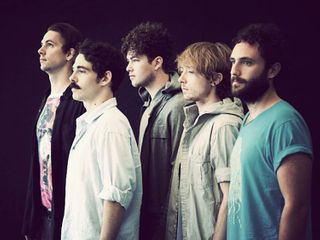 The second song released from Local Natives' upcoming Hummingbirds is more low-key than the sweeping "Breakers," and with the same level of melancholy of that track. But it also brings back the kind of jittery percussion that made Gorilla Manor a pleasure. Fans who may have been taken aback by the changes presented in "Breakers" (not me, I love it) might like "Heavy Feet" more. They're at Amoeba Hollywood on Tuesday Jan. 29 at 6 p.m.






Alexander Spit – "That's Spit"
Alexander Spit's woozy, reverb-soaked demands relistening the second it ends. Cold, chilling and seemingly pulled out of nowhere, the track comes from his upcoming A Breathtaking Trip To That Otherside, which reminds me of Dave Eggers' A Heartbreaking Work of Staggering Genius. Wouldn't that be fun if they teamed for a horror rap/emo lit collab? No? Stop suggesting stupid things and using annoying abbreviations? M'kay. You can also download the track "A Breathtaking Trip" on Amoeba.com now.
Daniel Ahearn & The Jones – "Make it Right"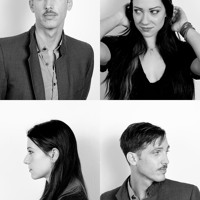 LA folk group Daniel Ahearn & The Jones (or DA+J, as they are also known) are releasing an album called Sirens, and you can download the track "Make it Right," featuring folksy instrumentation and lovely boy-girl harmonies in the vein of The Civil Wars, at Amoeba.com. They're at Los Globos Jan. 15.
Shows This Weekend:
Friday: Yeah Yeah Yeahs at the Glass House
Saturday: Lollipop Records fundraiser show at Lava Lounge featuring Cigarette Bums, Death Lens, Aftergloam and more
Sunday: Rainbow Arabia, Silver Hands and Drab Majesty at the Echo (Part Time Punks)