I, like many others, engaged in the cliche practice of going to the gym the day after New Year's Day (which is reserved for hangovers) in order to "start the new year right" and "get on the right track." During this delusional first couple of weeks — or if you decide to actually stay with an active workout routine (good for you!) — you'll need some tunes to get you through the slow crawl back to fitness. Here are some of my favorite workout jamz, most of which you can download at Amoeba.com.
Technotronic – "Pump Up the Jam"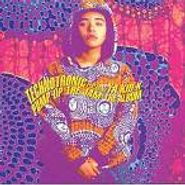 Despite its inclusion on questionable Jock Jams albums, this late '80s banger is a brilliant slab of early minimalist house pop.
The only Prodigy song I ever liked. Its misogynistic overtone is unfortunate, even with the "shocking" video they used to try to counter that (which I think made it worse), but its mid-'90s MTV "Amp"-era beats surprisingly hold up.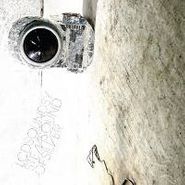 I'm not the world's biggest LCD fan, but this song will help you hit your reps with its deadpan "over and over again" mantra, even if it makes you feel like Sisyphus.
It can't be all dance music, and for raw just pumpin' iron, man, there's none better than Florida stoner metal band Torche. "Walk it Off" from 2012's underappreciated Harmonicraft is great for working through the pain, but with a paltry 1:26 running time, I'm gonna have to instead go with a standout from 2008's excellent Meanderthal — the lockstep rock of "Across the Shields." Also good for treating yourself post-workout, if you catch my drift.
Moon Duo – "Motorcycle, I Love You"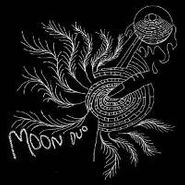 Moon Duo are a favorite among Amoebites, and with their steady beats and sludgy guitars, they're perfect for turning off your busy mind and focusing on the task at hand. Krautrock and shoegaze both seem a good fit for the gym but fall too far into headiness, as you'll end up staring into space for 20 minutes if you try working out to Autobahn or something. Their 2012 album Circles was great, but one of my go-to running songs is "Motorcycle, I Love You," the opening track from their Escape EP, the best way to feel really evil while pounding the pavement.
D.A.F. – "Der Mussolini"
On the same note, I really like working out to darkwave and industrial music. This D.A.F. classic gets me motivated with its drill-instructor vocal and unrelenting beat. See also: Absolute Body Control, Fad Gadget, A Place to Bury Strangers.
Ladytron – "Destroy Everything You Touch"
This song popped back up on my radar when someone requested it DJing the other night. Damnit, so good. This will move us back halfway between goth and dance you don't give up on your workout and life in general with too many bummer tracks. This Sasha Involv2er remix from 2011's Best of Remixes stretches the intensity to eight-plus minutes. How does one pronounce that name?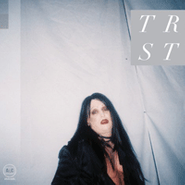 A free download on Amoeba.com, "Bulbform" is a dark house jam from Trust's 2012 debut album TRST, which popped up at No. 3 on Amoeba's aggregated top 50 albums of the year list.
Andy Stott – "Luxury Problems"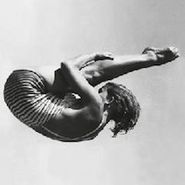 The title track is one of the easiest entry points to consistent 2012 best-of list entry Luxury Problems by Andy Stott. Most of the album is dark and heady, as is this track, but its easy beat makes it great for getting lost in a routine. "Luxury Problems" should be the tagline to the movie This is 40 (which is actually pretty good).
Interpol – "Say Hello to the Angels"
The most ferocious song on 2002's Turn on the Bright Lights was "Saw Hello to the Angels." The album was recently remastered for its 10th anniversary — how's that for making everyone feel old? You can buy the record or download the whole thing from Amoeba.
Enough mopey stuff — here's an upbeat track from the ever-chipper Cat Power!
Marnie Stern – "Year of the Glad"
Most Marnie Stern tracks are suited for a workout because of her playful wordplay, which favors the sound of words and propelling chants to direct meaning, and of course her speedy guitarwork. This new track from the upcoming The Chronicles of Marnia (yes!) scales back some of the shredding in favor of pop succinctness.
Because I can't stop listening to Lonerism, even at the gym, I'll say the Australian band's brilliant second full-length is good all around for a workout, especially its opening track. Be above the pain!
Black Marble – "A Great Design"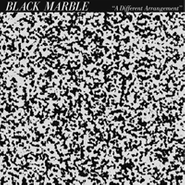 A Different Arrangement is full of faster-paced darkwave jammers, but this song is great to finish a workout with, full of inspiring sheer beauty — and it's free to download at Amoeba.com.
Relevant Tags
Technotronic
(3),
Prodigy
(4),
Lcd Soundsystem
(6),
Torche
(3),
Moon Duo
(8),
D.a.f.
(3),
Ladytron
(2),
Trust
(8),
Andy Stott
(12),
Interpol
(10),
Cat Power
(15),
Marnie Stern
(1),
Tame Impala
(19),
Black Marble
(4)