L.A.-based outfit He's My Brother, She's My Sister are seeing their album Nobody Dances in This Town get a wide release Jan. 22 via Park the Van. The album features the brother-and-sister vocals of Rob and Rachel Kolar singing over an amalgam of outlaw country, folk-rock and rockabilly that should tickle the fancy of any fan of such genres. At times they sound like Johnny and June; others, Exene and John. To kick it off, the band, which also includes Lauren Brown (tap-dancing drummer), Oliver 'Oliwa' Newell (upright bass) and Aaron Robinson (slide guitar), is performing an album-release show at L.A.'s The Troubador Jan. 19 (with Jenny O., Tommy Santee Klaws and Ramshackle). I caught up with the band, whose will take their twangy sound up the West Coast and around the country in the coming months.
PST: Is the first thing people usually ask you about your name, even though it's usually spelled out right in the press material (much less the band name) that you are indeed brother and sister?
Rob: Yes, Rachel is my brother and I am her soul sista'.
Rachel: They do. I think The White Stripes made journalists question the authenticity of the sibling band.
The Kolars. Photo by Zane Roessell/LA Record
PST: Do you think there's something particularly special about sibling vocals and the way they mesh?
Rob: Yes I believe there is, actually. You can hear it on The Beach Boys and some other sibling acts. I think there is a haunting and transcendent quality about families singing harmony together.
Rachel: Absolutely. Our genetic make-up is so similar. We are literally programmed to have similar voices. I imagine our future children would also harmonize well together, with all this touring we've probably mutated some genes to make them better singers.
PST: Each of you is a strong singer enough to carry your own band. Why did you guys decide to play and sing together, rather than play solo or have your own bands?
Rob: Well thank you! I front a band called Lemon Sun, but we rarely do shows these days as HMBSMS is so busy. I am really thankful to be able to share that vocal spotlight with Rach. I always liked the idea of two singers as it gives you a larger spectrum to draw from. I really enjoy writing for Rachel's voice, as I get to see songwriting through a different lens. Also you can share the pressure of being the "front man" (or lady).
Rachel: I think we're best when we sing together. I feel more confident as a lyricist than I do a singer, but when I sing with Rob, that's all out the window and everything comes together in a very magical way.
PST: How did it feel like to get picked as Starbucks' download of the week? Surreal? Caffeinated?
Rob: It's great to get that kind of exposure. Even though we have emerged from a more underground scene with bands like Amanda Jo Williams, Spindrift, Tommy Santee Klaws, Restavrant and others, we like the idea of exposing our music to mainstream America and expanding our fanbase. Opportunities like this help us do that.
Lauren: It was great. Definitely felt a little surreal, to be given that kind of opportunity. When friends from back home (in Lexington, Mass.) see your band name while grabbing their morning coffee, it's some good exposure for sure.
PST: You guys have opened for some big, like-minded names like Neko Case, My Morning Jacket and Edward Sharpe & the Magnetic Zeros. When you're playing to a huge crowd that might not know your music, how does that affect your live show? Is there more of a pressure to make it a memorable experience onstage and more theatrical rather than just playing your songs really well?
Rob: Oddly enough it is sometimes easier to play for a bigger crowd. It's the small dive bars with only a few heads, which challenge you and force you to take chances with your performance. That being said it is a real art to connect with an ocean of people and it can be a really wonderful and surreal experience. Sometimes when return home, we go through a slight depression, something I have heard many musicians speak of. Your mood deflates as your pace slows down and you don't have that energy exuding from fans night after night to carry you.
Rachel: I love playing for new people. I think our openness and love of performing transcends an audience not knowing the songs. I want everyone to dance and the more people the bigger the movement.
Lauren: I would say I always feel a little pressure on those shows where we are supporting a bigger artist, because the folks that came out came to see the other band, not you. So there is an element of trying to win over the audience. But to be honest, I love that kind of pressure. Raising the stakes for show can really push you as a performer, which is always a good time, makes for an exciting night.
PST: I should say also that I really like the album! Sometimes bands strive for a similar sound and it ends up sounding faked; this sounds like the real deal. Did you guys grow up listening to country and folk and that sort of thing? Tell me a bit about your upbringing, musical and otherwise, and how that affects the music.
Rob: You know, that's interesting. I really grew up more on punk rock as a teenager, though I always loved Bob Dylan and The Doors. Rachel always sang with a sort of country twang. I never really knew where it came from, but I think she liked that sound and it felt natural for her voice. She never forced it, but it was always an interesting choice, as our folks are European and we are first-generation Americans. We did listen to tons of oldies and '50s rock 'n' roll as kids. K-EARTH 101 was always playin' in the car to school and basically anywhere else our parents drove us. We had one particular compilation. I think it came with a Time magazine subscription or something and it had this great collection of classic rock 'n' roll numbers. Whenever our parents went out, Rach and I would throw it on and make our babysitter judge us in dance competitions. Jerry Lee Lewis, Chuck Berry, Elvis and Little Richard would be blazing through the speakers and we would be jumping off the couches and spinning on the floor. I never understood why it was always a 'tie.'
Rachel: I've always loved country and pop and oldies. Simplicity can be extremely satisfying.
Lauren: Of course my contributions to the album are only rhythmic-Rob and Rachel write and compose all our material. I love '60s rock and funk (Ike & Tina Turner, Creedence Clearwater Revival, etc.), so that is definitely what influences me when it comes to rhythm. I also love me some Gary Glitter — the drums on his music always sound so badass.
PST: Can you make me a list of five records you love? Outlaw country, folk rock, or whatever you please. And tell me why you picked them.
Rob's Picks: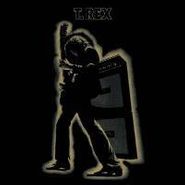 T. Rex - Electric Warrior
Marc Bolan has a sly, sexy way of delivering his words. I love his aesthetic, his delivery and his sass. Tony Visconti's production is impeccable and hasn't dated one bit. Love the tones, the congas, the compression, the slap back. All of it. Brilliant.
David Bowie - Ziggy Stardust & The Spiders from Mars
Groundbreaking. Brilliant. Still sounds modern. Edgy. Innovative. Conceptual. Bowie's magnum opus. This album never gets old. We covered a song for our first EP. I'd find a way to cover the whole album if I had time. Mick Ronson's squeezed guitar work is the perfect counterpart to Bowie's nasally raw vocals. This album is a huge predecessor to the punk movement but had already transcended it.
Arthur Alexander - The Greatest
One of those artists that you hear and ask "How ... How did he not get more attention or popularity?" Then you realize The Beatles and The Stones both covered him. Actually that makes it even more of an enigma. Arthur has an inviting voice with a great blend of soul and blues with a little hint of country. The production on this recording blows me away and sounds way more sophisticated than most recordings of its day.
Spindrift - Legend of God's Gun [OST]
It's mostly instrumental but creates a psychedelic western world that engulfs you and sucks you into its mood. Ennio Morricone-esque riffs surrounded by reverb and meandering spirals of sound. This band has really influenced both Rach and I. Though we have a more pop sensibility and California folk tendencies, there is still a grit and desert quality about our band which I attribute to listening to Spindrift and seeing them live so many times. The production and rawness of these recordings are timeless.
Howlin' Wolf - Blues from Hell
There are many collections and best of albums for 'The Wolf.' So, might as well go with the box set which contains pretty much everything he's done. That's because basically every riff, burning vocal delivery, harmonica blare, broken groove, guttural howl and snaking melody line feels perfect. His voice is stunning and terrifying. A ragged, thick fist punching through your speakers and forcing your bones to rattle. There's not much I can say about Howlin' Wolf that hasn't been said. He is a force. A musical god.
Rachel's Picks: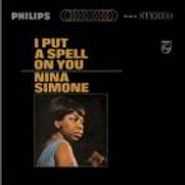 Face To Face, Something Else, Village Green Preservation Society and basically all records released by The Kinks in the '60s. They are so clever with their melodies and lyrics. Listening to their music connects meet with my British roots and love of irony and good pop music.
Sgt. Pepper's and The White Album. The Beatles are considered the greatest because to me they just are. Nothing moves me or transports me like they do.
Imidiwan by Tinariwen. I absolutely love Tinariwen. Their music is the soundtrack to my dreams. That desert sound mixed with rock 'n' roll is kinda mind blowing and so deeply spiritual. It's very sad to witness the current state of Mali, but strife does produce incredible music and this band is a perfect embodiment of that theory.
I Put A Spell On You by Nina Simone. It's incredible watching YouTube videos of that woman. Her power is so enormous, she's almost a superhero. I love when a woman's voice almost sounds masculine. She was an artist struggling against such racism and oppression and you hear it so clearly in these songs. What can you say about Nina Simone? Her voice is perfect in its rawness.