Album Picks:
Yo La Tengo – Fade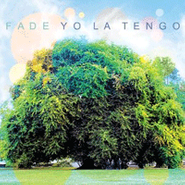 CD $12.98
LP $16.98 [out 1/29]
Deluxe LP $20.98
Digital $9.98
Even within their warm, now familiar sound, we've seen many guises from Yo La Tengo over the years, from grounded noise rockers to Burt Bacharach enthusiasts. This latest incarnation of the band on Fade, their 13th album, pulls from several of these but is most in line with their mellowed out 2000 album And Then Nothing Turned Itself Inside Out. This is great news for fans, as that was one of the band's classics. Fade begins typically with a long, contemplative piece entitled "Ohm" that sets things up for a subdued affair. The next couple of tracks are consummate minimalist pop pieces, but the band turns up the guitars for "Paddle Forward," a gorgeous slice of indie guitar pop that reminds us why young bands like Yuck and the Slumberland clan pull liberally from Yo La Tengo. By the time we're halfway through the album, the droning, breathtaking "Stupid Things," it's clear we're listening to one of the better Yo La Tengo albums, an improvement over 2009's Popular Songs. Its release couldn't be better timed, either. You just want to curl up with Fade like an electric blanket and relish in its radiance. Catch Yo La Tengo at Amoeba Hollywood Jan. 17 at 6 p.m.
Christopher Owens – Lysandre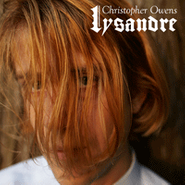 CD $12.98
LP $15.98
Anyone lamenting the passing of indie pop group Girls can be assuaged by the arrival of Girls frontman Christopher Owens as a great solo singer/songwriter. While not as grandiose as Girls' previous album, Father, Son, Holy Ghost, Owens' album is not overly stripped-down. Flutes and horns dot songs like "New York City," the glammy pop rush of which will no doubt remind some of classic Belle & Sebastian. The songcraft Owens brought to Girls is everpresent, the melody of "A Broken Heart" instantly reserving a spot for itself in your head, even as it does peel back some of the layers of fuzz and production. The result just makes Owens' talent that much more palpable. A bevy of female backup vocals, glam-rock solos and folk dressing hold Lysandre together as a makeshift piece of art — Owens methods are still as idiosyncratic as ever, even as he references canonical music. Perhaps what makes Owens special can be summed up in the opening lyrics of "Love is in the Ear of the Listener": "What if I'm just a bad songwriter? And everything I say has been said before." What other underground-tipped songwriter would allow himself such a naked, goofy song as "Love is in the Ear of the Listener" on his solo debut? Owens' visibly bleeding heart turns detractions upside down. It's hard not to smile all the way through listening to Lysandre.
A$AP Rocky – Long Live A$AP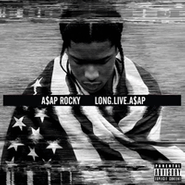 CD $13.98
Deluxe CD $15.98
LP $27.98 [out 1/22]
Immeasurable hype and a great mixtape, LiveLoveA$AP, have lead to A$AP Rocky's knockout of a major label debut. Lone Live A$AP is as varied as it is thoroughly rewarding, offering up spaced-out beats, dynamite collaborations and A$AP Rocky's natural, steady flow. The collaborations all seem to work, as Schoolboy Q lights up "PMW" similarly to the pair's previous collaboration on Schoolboy Q's awesome "Hands on the Wheel"; Santigold gives "Hell" some dancehall flair; and the likes of Drake, Kendrick Lamar and Pharell don't steal the show from the center-stage flow of A$AP Rocky on their respective tracks. Producers like Clams Casino, Soufien3000 and Danger Mouse offer up slowed-down, cloud-rap style backdrops for Rocky to swim through with grace, while tracks like "F**kin' Problems" aim for the gut with hip-hop bravado. Little on Love Live A$AP sounds tired, as it forges boldly through here-and-now sound, even collaborating with critical pariah Skrillex on the laser-light show of "Wild is the Night." A$AP Rocky offers little in the way of reverence, allowing his rapping talent and curatorial skills speak themselves. He's a live wire — long live A$AP.
Parquet Courts – Light Up Gold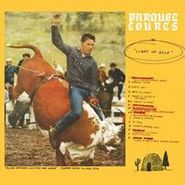 CD $13.98
LP $15.98
Parquet Courts make rushing indie rock with snarky lyrics that wipes the floor with most of its ilk. Drawing on the warped psyche of Jonathan Richman and The Modern Lovers, as well as the sludgy guitar antics of Sonic Youth, Guided By Voices and Pavement, Parquet Courts still manage to conjure up their own identity, aided in a great part by the charisma of its frontmen, Austin Brown and Andrew Savage. Its first couple of songs blur into one another in a frantic rush, breaking up the proceedings with short, snappy songs about stoner food and the DMV and whatever else, built on taut little grooves. Yeah, they sound a bit like Charlie and Ray's band from "Girls," but it's rarely this addictive to hear about fervent, misguided youth.
Pantha Du Prince - Elements Of Light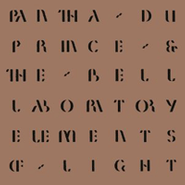 CD $12.98
LP $16.98 [out 1/29]
Digital $4.90
The pairing of German producer Pantha du Prince with Norwegian percussionist group The Bell Laboratory may only initially seem odd. In fact Pantha du Prince's music often relies on percussive noise within its textured beatwork, on songs like "Lay in a Shimmer" from his breakthrough, Black Noise. By working with a live group, Pantha du Prince's music reverses the scale from sounding more electronic than organic, but it doesn't fundamentally change the way his music comes across. This is meditative sound, a sort of serenity that comes from accepting mixed tonality, drone and beats that come in and out of the mix at will over the album's five tracks. This isn't to say there aren't distinctive pieces to the whole; "Photon," at less than five minutes at the center of the album, is the catchiest bit, for lack of a better term. But it's best to experience Elements of Light in one sitting, as a single entity that ebbs and flows with a sort of naturalistic dream logic. Open your mind and you'll become entranced by the way Elements of Light wraps ancient sounds in billowing electronics.
Various Artists - West Of Memphis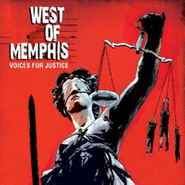 CD $13.98
The West Memphis Three, three teenagers who were imprisoned for the murders of three children for more than 18 years and released amid new DNA evidence and revelations of misconduct during the investigation and trial, have been chronicled by several films and books. This latest documentary, produced by Peter Jackson and Fran Walsh (of the "Lord of the Rings" films) as well as Damien Echols, one of the West Memphis Three, further examines the trial and its aftermath, including the trio's release from prison. For the soundtrack, musicians from the folk canon (Lucinda Williams, Bob Dylan) as well as a few from metal and hardcore (Henry Rollins, Marilyn Manson) have gathered to offer a number of covers and originals, united by their somber tone and bittersweet taste, appropriate to one of the most notorious and disputed cases in modern history. Natlie Maines of the Dixie Chicks appears boldly with a clear-headed cover of Pink Floyd's aching "Mother," notable since Maines became involved with the case after she spoke against the Three's conviction at a rally and one of the boys' stepfather's sued her for defamation (the suit was dismissed). The music on the West of Memphis soundtrack can be enjoyed without knowing the subject matter at hand, but doing so offers more involvement with the music, namely with Henry Rollins' chilling reading of one of Echols' letters while in solitary confinement. Over bluegrass drone created by Nick Cave and Warren Ellis, Rollins describes the experience in stark detail that puts the listener in the plight of the wrongly convicted Echols. However you feel about the case, with that image in mind, listening to the harrowing West of Memphis soundtrack makes you feel the experience of the West Memphis Three in a way that reading about the case never could.
Free Energy – Love Sign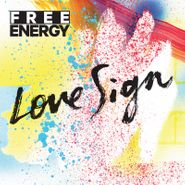 CD $12.98
The Philadelphia band returns with another set of unabashed power-pop for fans of Weezer, Fountains of Wayne, Cheap Trick and The Cars.
Teena Marie – Beautiful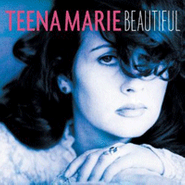 CD $13.98
The singer/musician/songwriter known for collaborating with Rick James and hits such as "Lovergirl" sees a posthumous album released after her death in 2010.
Taken 2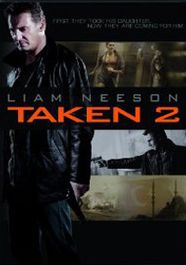 DVD $24.98
Blu-ray $35.98
The Tin Drum
DVD $24.98
Blu-ray $35.98
To Rome With Love
DVD $26.98
Blu-ray $32.98