Are you as sick as I am of seeing "It's the End of the World as We Know It" quoted on Facebook? Here are some newer tunes inspired by the end of the Mayan Calendar.
Dent May – "2099"
Just released this week, Mississippi indie pop great Dent May has released a dance-pop track inspired by the end of the world — which will take place in 87 years, apparently (actually that seems sort of plausible). "Are you afraid of what tomorrow's gonna bring?" he asks before declaring "If we all die by a nuclear war/We're gonna go out on the dancing floor." Dent May's Do Things was released this year on Animal Collective's Paw Tracks label, it's great and super underrated, check it out!
Hunter Hunted – "End of the World"
L.A. band Hunter Hunted have released this video to their KCRW-touted track "End of the World." Despite its Road Warrior look, they make the apocalypse seem like a lot of fun. They're at the Troubador Feb. 12.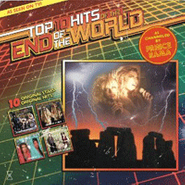 Prince Rama – "Those Who Live for Love Will Live Forever"
Prince Rama's Top Ten Hits of the End of the World was made for the end of times, literally. The Brooklyn experimental group created 10 aliases for their latest album, which popped up on my top 50 albums of the year list. Each band serves as a facet for the band to express a different angle to its new-age electro-pop sound. "Those Who Live for Love Will Live Forever" is credited to disco group I.M.M.O.R.T.A.L.I.F.E., and is video is produced in conjunction with contemporary art video channel MOCAtv, which has a number of excellent videos by Bjork, ESP and many others.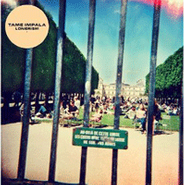 Tame Impala – "Apocalypse Dreams"
From this year's Lonerism, easily one of the year's best albums, Tame Impala's "Apocalypse Dreams" takes us through a psychedelic tunnel of sound. Contrary to its title, "Apocalypse Dreams" sounds optimistic, if mystified, declaring "This could be the day that we push through/It could be the day that all our dreams come true." So that's good, unless you dream about the apocalypse.
Enslaved – "Death in the Eyes of Dawn"
Most black metal has an element of death and darkness to it, duh. Enslaved are one of the genres most popular acts because its songs have really great hooks and riffs, and actual singing among the growling. "Death in the Eyes of Dawn" comes from 2012's RIITIIR, which will make you want to cozy up and watch Game of Thrones during the supposed apocalypse (at least that's what I did).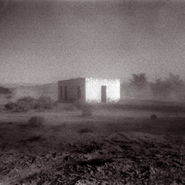 Godspeed You! Black Emperor – "We Drift Like Worried Fire"
The same goes with post-rock as for black metal — a lot of it has an inherent element of decimation, due to the lack of humanistic vocals and emphasis on dramatic noise. With Godspeed, though, the band also wrote a song that beautifully and bleakly described the end of times, "The Dead Flag Blues," from their great F#A# ∞ album. For this, they'll always be associated with apocalyptic sound. "We Drift Like Worried Fire" is perhaps the most inviting track of the four on this year's excellent Allelujah! Don't Bend! Ascend! album.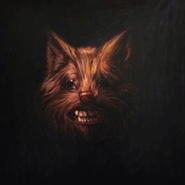 Swans – "The Seer"
This 2012 list of apocalypse songs wouldn't be complete without "The Seer," the stunning centerpiece to Swans' album of the same name. Over its 30 minutes, the song grows from an orchestral garden of sound to a surge of close tones as Michael Gira intones "I see it all" like some madmen proclaiming the end is nigh. That comes in the form of crashing sound — and that's just the song's first half. Buckle up.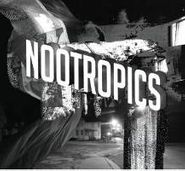 Lower Dens – "In the End is the Beginning"
"At the end of the world/There's no one waiting for you" Lower Dens frontwoman Jana Hunter sings tunelessly on album closer to Nootropics, "In the End is the Beginning." The 14-minute song is so haunting its in blackout haze that Baltimore brewers Stillwater Artisanal Brewing based a beer on the song! Each beer even includes a QR code linking to a performance of the song. I know I'd rather be drunk if the world is really ending. It's vol. 1 of their Sensory Series, and it'll be distributed through Twelve Percent Imports.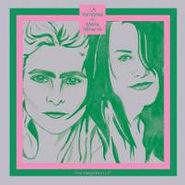 LA Vampires & Maria Minerva – "End of the World"
"Is this the end of the world? 'cause nothing's as it used to be before" LA Vampires aka Amanda Brown and Maria Minerva ask on their great collaborative LP, The Integration. True to that question, the artists manipulate their dub-influenced avant-dance track over time until it reaches its spare, pretty climax.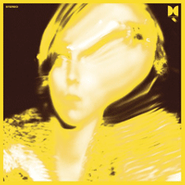 Ty Segall – "There is No Tomorrow"
There was such a surfeit of Ty Segall content released this year — the superior Slaughterhouse, the White Fence collaboration Hair and his solo album Twins — that the third in that list has tended to be overshadowed by the first two. However, if he had released only Twins, it probably would have been touted as a fine follow-up 2011's Goodbye Bread. The straightforward "There is No Tomorrow" closes out the album on the note that if the world's ending anyway, you should probably just sleep with me. And on that note, I end this list. Have fun frying under the Mayan solar super storm or whatever!
Relevant Tags
Dent May
(1),
Hunter Hunted
(2),
Prince Rama
(4),
Tame Impala
(22),
Enslaved
(2),
Godspeed You Black Emperor
(5),
Swans
(17),
Lower Dens
(7),
La Vampires
(5),
Maria Minerva
(2),
Ty Segall
(41),
Apocalypse
(2),
End Of The World
(1)