Self Help Graphics
in East L.A. had their final Dia De Los Muertos celebration at their current location on November 2nd. The property that housed the event for the last thirty odd years was sold earlier this year. Self-Help Graphics not only held the longest running Dia De Los Muertos festival in Los Angeles, but many other events as well. Self Help provided a space for Chicano artists to work and display their artwork. It was also the location of
The Vex
, an all ages punk club that housed many classic early punk rock shows in the early 80's. Many great artists have either performed or shown their artwork at Self Help Graphics, too many to list them all.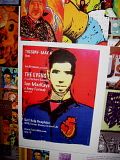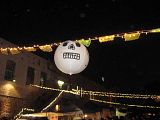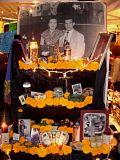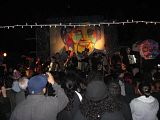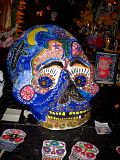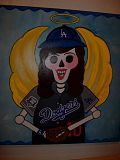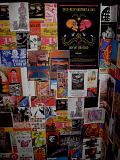 The artwork this year was even more inspired than in years past. Perhaps knowing that this would be the last event held at this location, the artists went all out for this one. The mural of Sister Karen Boccalero, founder of Self-Help Graphic, who passed away several years back was particularly inspiring. It was located above the stage. The bands that performed strayed away from nostalgia and mainstays that are the norm at these events. New groups performed like the all girl punk band The Sirens and
El-Haru Kuroi
, a band that sings in Spanish, English and Portuguese.
The Killsonic Marching Band
followed with a guerrilla style performance. They are known to show up at events unannounced and take over. It wasn't really a party until they came on to the stage. Another group that played was
La Resistencia
, a ska-core group from South Gate who sell hundreds of their independent releases at Amoeba Hollywood. Although some of the music at the event wasn't my taste, I felt fortunate that there are new generations of musicians that continue to promote culture and music for the rest of us.
I am proud to say that I have performed there many times, including at last year's Dia De Los Muertos event. I not only feel as a part of a community but also as part of history that Self Help Graphics will continue long after many of us leave this earth.
For more on the history of Self Help Graphics, go
here
.