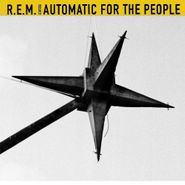 $24.98
Currently Unavailable
Artist:
R.E.M.
Genre:
Rock
Release Date:
11/10/2017
Catalog Number:
CR00044
Recording:
Studio
Length:
Format:
CD
Note:
2CD
Remastered edition features the full album from the original analog tapes. This edition features new liner notes by Tom Doyle who conducted new interviews with all 4 band members. Also included is a full live set, Live At The 40 Watt Club 11/19/92.
Automatic For The People [25th Anniversary Deluxe Edition] (CD)
R.E.M.
Currently Unavailable
$24.98
SHIPS FREE
in U.S.
Overall Rating
0 Submissions