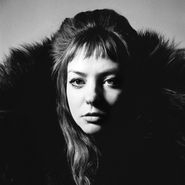 $29.98
Currently Unavailable
Artist:
Angel Olsen
Genre:
Rock
Release Date:
10/04/2019
Label:
Jagjaguwar
Catalog Number:
344-C1
Recording:
Studio
Length:
Format:
Vinyl LP
Note:
Indie Exclusive Crystal Clear Colored Vinyl
Limit One Per Customer
All Mirrors [Crystal Clear Vinyl] (LP)
Angel Olsen

Currently Unavailable
$29.98
SHIPS FREE
in U.S.
Amoeba Review
07/28/2020
Angel Olsen tries her hand at baroque pop on the stirring All Mirrors. Lush with cinematic strings and buoyed by overarching emotion, it's a powerful evolution for Olsen, who sounds very comfortable experimenting here in the dark. Longtime fans will appreciate the album's eclecticism; in addition to Olsen's more gothic-tinged numbers, there are still plenty of stripped down, raw ballads. All Mirrors seems likely to slot high on many a year-end best-of list.
Overall Rating
0 Submissions