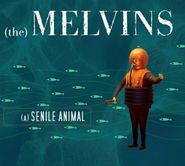 Currently Unavailable
Artist:
Melvins
Genre:
Rock
Release Date:
2008
Label:
Hydra Head Records
Catalog Number:
HH666-139
Recording:
Studio
Length:
Format:
Vinyl LP
Note:
Boxed set limited to 300 editions.
Came with a belt buckle and a signed and numbered comic-book ("Your Disease Spread Quick" by Tom Neely).
Each edition is hand-numbered. 4 singled sided records, each record features an etched b-side. 45 rpm, thick oversize gatefold packaging (4 slots) and 4 thick, full color inner sleeves. It was sold exclusively through Secret Headquarters on Sunset Blvd in Sliverlake/Los Feliz, CA, USA.
The catalog# for that edition is HH666-139.
There are at least 5 different variations:
100 copies on black vinyl (here)
300 copies on clear/grey vinyl in a boxset with additional comic and beltbuckle (this)
600 copies on clear dark blue vinyl (available only from the label) (here)
1000 copies on four different colors (peach, olive, yellow, dark blue) for each vinyl (here)
1000 copies on dark blue and yellow mix (records 1+3 are half/half, records 2+4 feature a color haze) (here)
3000 copies in total.
A Senile Animal [4 x Dark Blue Vinyl + Comic] (LP)
Melvins
Currently Unavailable
SHIPS FREE
in U.S.
Overall Rating
0 Submissions