Violent Femmes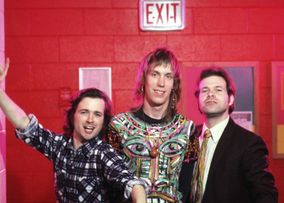 By Brad Austin
As with the careers of Patti Smith, The Stone Roses, and countless other early achievers, the Violent Femmes' career has often been measured against the impact of their debut album. It's probable that no one will argue that 1982's The Violent Femmes (1982 Slash Records/Rhino) is their single greatest contribution to music, though many overlook the nearly three-decade span this unique trio shared as one of America's best, and most polarizing, cult bands.
... Read More
Artist News
Live Show @ Amoeba SF
Violent Femmes perform live on 5/10 @ 6pm.
New Release
Check out the new album from Violent Femmes.
Sign-up
for news alerts for this artist
| Album Title | Label | Released | Format | Price |
| --- | --- | --- | --- | --- |