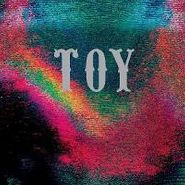 $18.98
Currently Unavailable
Artist:
Toy
Genre:
Rock
Release Date:
09/11/2012
Label:
Cooperative Music
Catalog Number:
94
Recording:
Studio
Length:
Format:
Vinyl LP
Currently Unavailable
$18.98
SHIPS FREE
in U.S.
Amoeba Review
Daniel Tures, Hollywood 01/29/2013
Despite their odd name, this great London indie-psych band is sure to be big with the kids. (As for odd names, they WERE previously called Joe Lean and the Jing Jang Jong.) With a big, dark, melodic churn somewhere between the Church, My Bloody Valentine and kindred spirits the Horrors, they unfurl wondrously phasey, soaring tapestries of '90s-meets-'60s space shoegaze. Ear-grabbing stuff that could easily steal a march on Tame Impala in 2013.
Overall Rating
0 Submissions