Mississippi John Hurt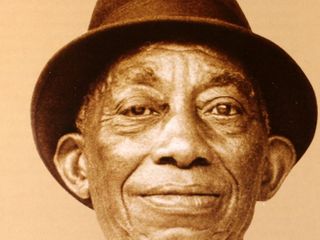 Avalon was a legendary island of English mythology where King Arthur supposedly resided after his last battle. A city called Avalon had its place in the mythos of the modern blues: A central Mississippi town of some 100 souls, it was where Mississippi John Hurt lived, and where he was rediscovered, nearly 35 years after he made the 78s on which his considerable reputation rested.
Hurt was the first of the great prewar singer-guitarists to be rescued from obscurity by researchers in the early '60s; Son House, Skip James, and Bukka White were among the others who were subsequently unearthed to perform at folk music festivals and coffeehouses, to the awestruck wonder of a legion of young fans.
Hurt was... Read More
City Of Origin:

Teoc, Carroll County, Mississippi, United States

Genre:

Blues, Country Blues, Delta Blues

Birthdate:

07/03/1893

Death date:

11/02/1966