Fugazi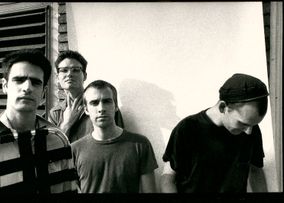 Fugazi ranks as one of the bands that not only set a high bar musically for American post-punk and indie bands of the late 80's, 90's and into the 21st century, but also morally, by insisting on charging low prices for their releases and five dollars, (whenever possible), for their live shows. They ran straight against the trend of bands from the underground signing to major labels, burning out and imploding by creating challenging albums and playing all-ages shows and showing that punk ideals can be carried forward into adulthood.
Fugazi was formed after the dissolution of Ian... Read More
Artist News
New Release
Check out this new release from Fugazi.
Sign-up
for news alerts for this artist
| Album Title | Label | Released | Format | Price |
| --- | --- | --- | --- | --- |