Mikal Cronin - "Say" video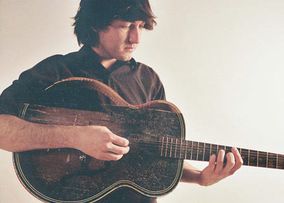 The cute video for Mikal Cronin's "Say," off his recently released, excellent MCIII album, stars Cronin and comedian/actors Jonah Ray, Nick Thune and Nelson Franklin in a recreation of Paul Simon's "You Can Call Me Al" video—plus some murder. Watch it via Funny or Die.
Hanni El Khatib – "Melt Me" video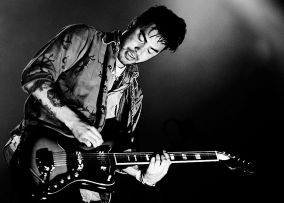 L.A. garage rocker wanders an arcade moping and singing while seemingly unwitting participants get roped in to this cinema verite-style video. Two cute girls playing Dance Dance Revolution serve as a particularly funny counterpoint to El Khatib's bummed-out state. The song comes from his latest album, Moonlight, which is out now on Innovative Leisure.