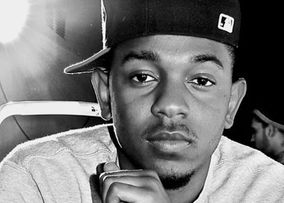 The new single from Kendrick Lamar is an upbeat ode to keeping your chin up when everything's trying to tear you down.
"How many times the city makin' me promises?" he raps over a sample of The Isley Brothers' "That Lady" before declaring "I love myself." It's a song closer in vibe to Pharrell's "Happy" than a song like his own alcoholism-laden "Swimming Pools," the lead single from his last album, good kid, m.A.A.d city. But Lamar promises in an interview with Rolling Stone that the follow-up to that album will have more tales of growing up in Compton that couldn't fit on m.A.A.d city. Sessions continue for the new album, and a release date has yet to be announced.
Speaking of m.A.A.d city, the album is enjoying neo-classic status, having been named the second best album of the 2010s by Pitchfork.
Hear "i" below: