Thee Oh Sees – "Minotaur"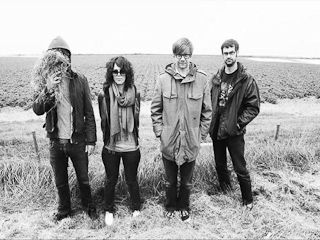 S.F.'s Thee Oh Sees are at it again, with a new album out April 16 called Floating Coffin. As Pitchfork reports, the album comes from "the mindset of a world that's perpetually war-ridden." The track is more ominous than anything the band has released thus far from the outset, carried through with somber strings that sound amazing in their lo-fi setting, making Thee Oh Sees sound like some zombie orchestra. John Dwyer's vocals are appealingly deadpan throughout. With having just released Putrifiers II last year and Castemania and Carrion Crawler/The Dream both the year before, Floating Coffin sounds like it'll continue their tradition of getting better with each release. Hear it at Pitchfork.
Local Natives – "Heavy Feet" video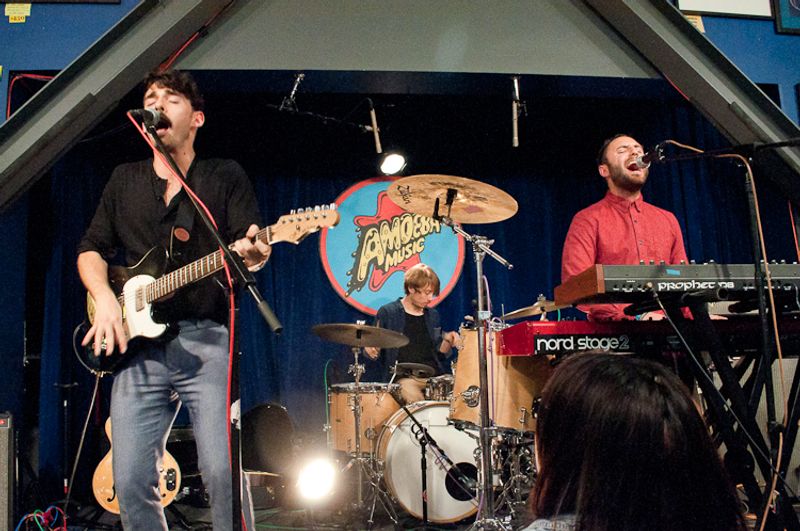 Local Natives have unveiled an almost painfully charming video for their song "Heavy Feet," a standout on the excellent recently released Hummingbird. It's one of the rare videos I've seen recently where I immediately thought of the glory days of MTV — this shit would've been buzzworthy fo sho. Something about talking sandwiches, cute old people painting planes and burying a cake. It reminds me a bit of the looney Michel Gondry videos of the '90s, though not as manic. Read my interview with the band here; see photos of their amazing Amoeba performance here.