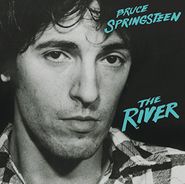 Bruce Springsteen is asking fans to donate to the Los Angeles Regional Food Bank at his shows at the Los Angeles Memorial Sports Arena for the River Tour on March 15, 17 and 19.
In addition, the Food Bank is holding the Bruce Springsteen Fan Volunteer Day Saturday, March 19, the day of his last L.A. show. You can help the organization with such activities as sorting, boxing and repackaging donated food to be directed where it's needed most. The Food Bank will be pumping great music from Bruce & the E Street Band all day, so it's a great chance to connect with other fans as well!
Spots are limited; sign up here using the password "Bruce2016.″ Sign up before 12 p.m. PST Friday, March 11, and you'll be entered in a drawing to win free tickets to see The Boss at his March 15 or 17 show.
The Los Angeles Regional Food Bank has distributed more than 1 billion pounds of food to the needy since starting in 1973. Find out more and donate here.
Bruce Springsteen's most recent release was a 35th anniversary collection of his classic album The River, which includes the album, plus unreleased tracks, interviews and performances from the era on a CD/DVD or CD/Blu-ray set called The Ties That Bind: The River Collection.