FIDLAR – "Max Can't Surf" video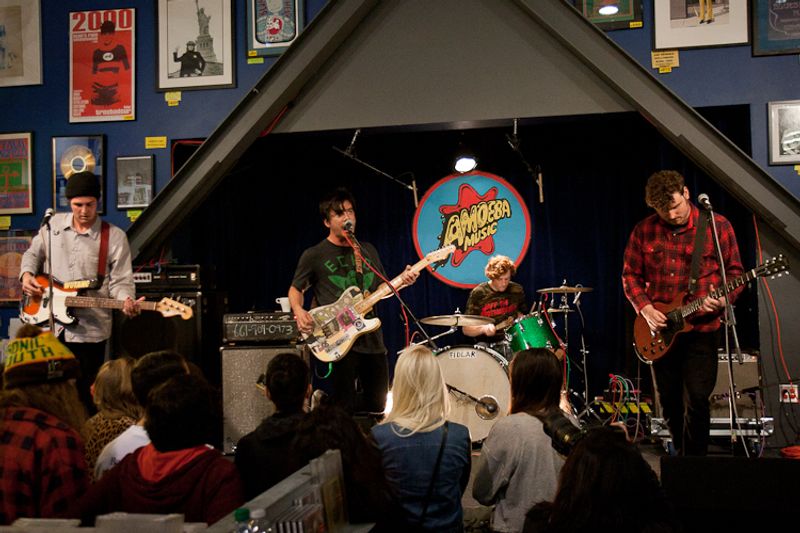 Loveable L.A. garage punks FIDLAR have a new video for "Max Can't Surf," one of the best tracks from their self-titled debut record, built on classic-rock riffs with lyrics about Del Taco and a dude with no balance. The video follows band members on an acid trip via interstellar skateboards that look like the hoverboards from Back to the Future II. Too fun! See more pics from their Amoeba performance here, and read my interview with the band here. They're also going on tour with Wavves, whose upcoming Afraid of Heights is due March 26 and it up for preorder; check 'em out together at the Echo March 20 and The Smell April 21.
The Soft Moon – "Insides" video
Oakland-based The Soft Moon aka Luis Vasquez has a video for "Insides," a standout from last year's darkwave release Zeros. Really nice effects on this, sort of looks like a graphic novel streamed through a projector and fits the gloomy nature of the song. It also puts the shy-seeming Vasquez in the center of the video, as does the song for an artist who primarily lets the music do the talking but who steps out of the shadows on this track.