A little while ago, we called out 10 albums to look for in this nascent new year (some of them are out now, and they're great!). Here are 10 more that we're excited about.
Nite Fields – Depersonalisation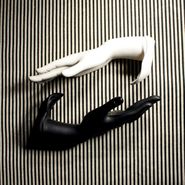 Out Feb. 3
These nocturnally minded Australians set themselves apart from post-punk pack with creeping, atmospheric songs that seem to exist in a netherworld between sleep, dreaming and waking life. Songs like "You I Never Knew" lurch forward with jangling guitars and pounding beats before resting back into woozy, cloudy textures, on tracks like "Pay for Strangers." Definitely a band to watch for 2015.