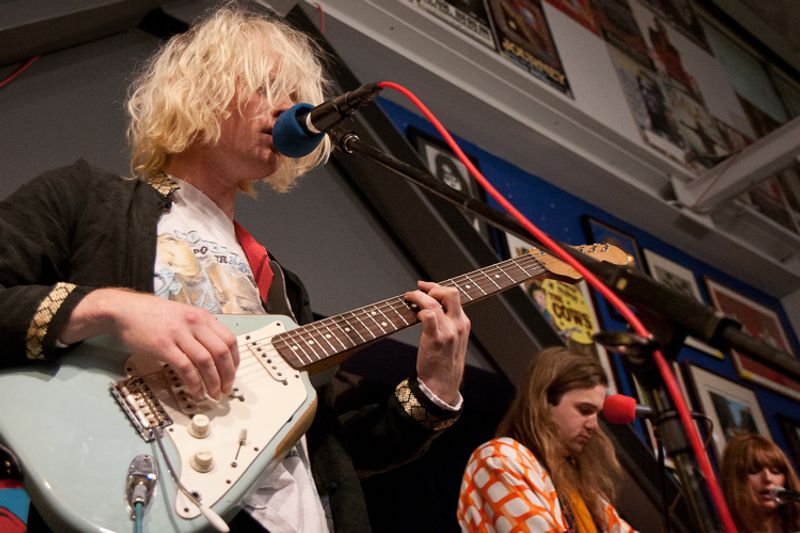 Kiwi singer-songwriter Connan Mockasin started his Jan. 17 set at Amoeba Hollywood with a set of loose instrumental jams punctuated by strange synth bursts. He cooed along to a smooth space groove before picking things up in an upbeat showcase for Mockasin's gloriously woozy guitar work, which got steadily more frantic until bombing out into a druggy outro.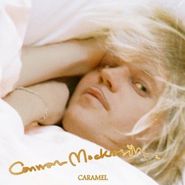 He played the first part of the five-part "It's Your Body" suite, taken from the excellent Caramel album, which is a sumptuous soul jam apart from its four other, disparate parts. Mockasin paused to speak positively about L.A., saying he had been feeling sick and intimidated by city previously. "You hear all the stories ... and it's not true," Mockasin said of his first visit down. He asked for audience participation to hit the high notes on the next song. That ended up in a weird, warbling audience singalong mid-song.
He next played the Princey "Caramel," which burrows its way into your head via a catchy, repeated synth part. Mockasin sang soulfully, hitting those high notes perfectly and subtly warping his voice to match some of the effects on the record. The band exploded for Caramel standout "I'm the Man, That Will Find You," making great use of curling guitar riffs and its slightly-creepy-when-you-think-about-it titular chorus. The song sounds a bit like a warped 12" played at half-speed of a punk cover of a Motown hit that never existed. So try picturing that!